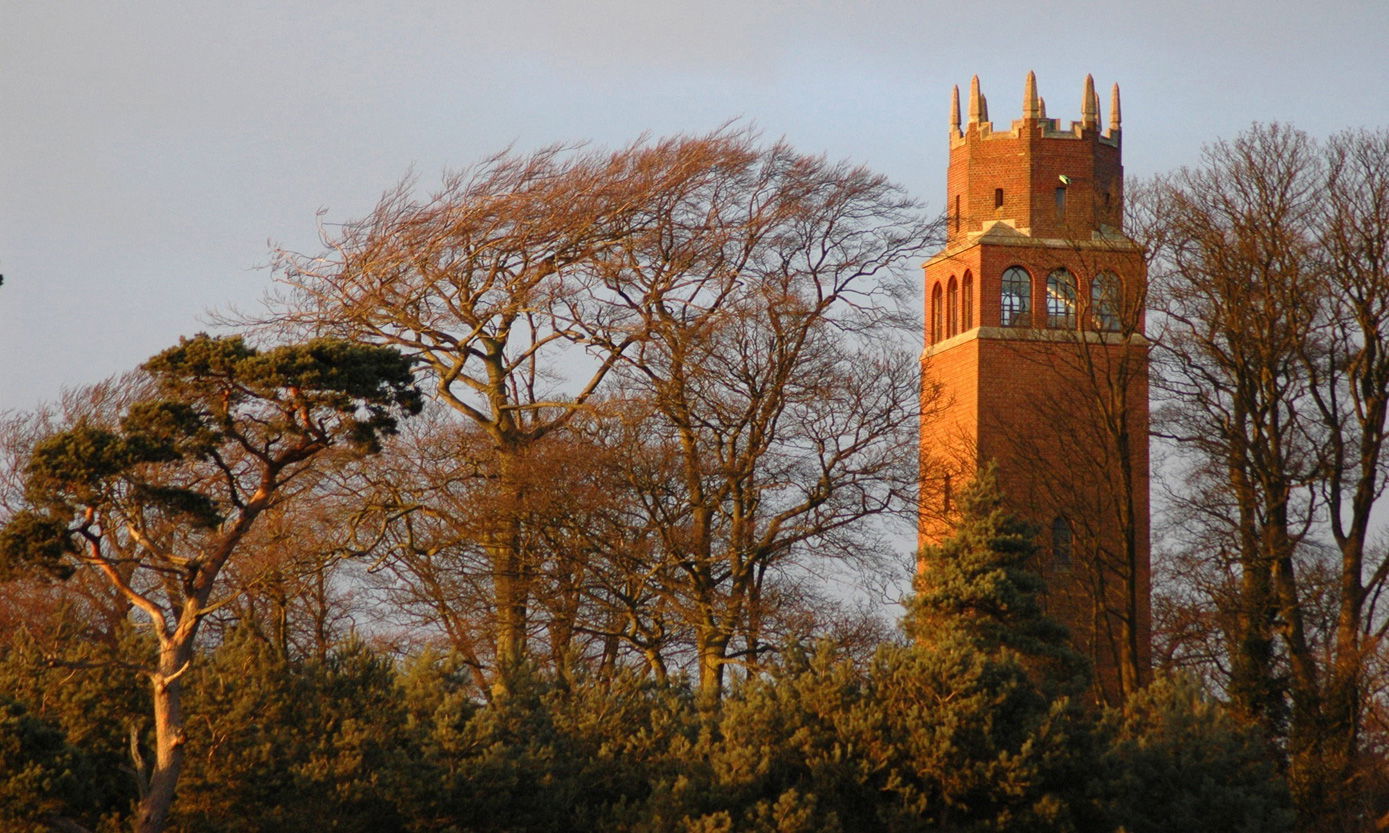 Faringdon is the local historic market town. Blink and you'll miss it, it's tucked away off a busy road that connects Oxford to Swindon. We visit for everyday needs, from supermarkets to doctors and the weekly market. We didn't choose it, just the general location, but it turns out that it has a fascinating past. We sometimes walk to town (read more below)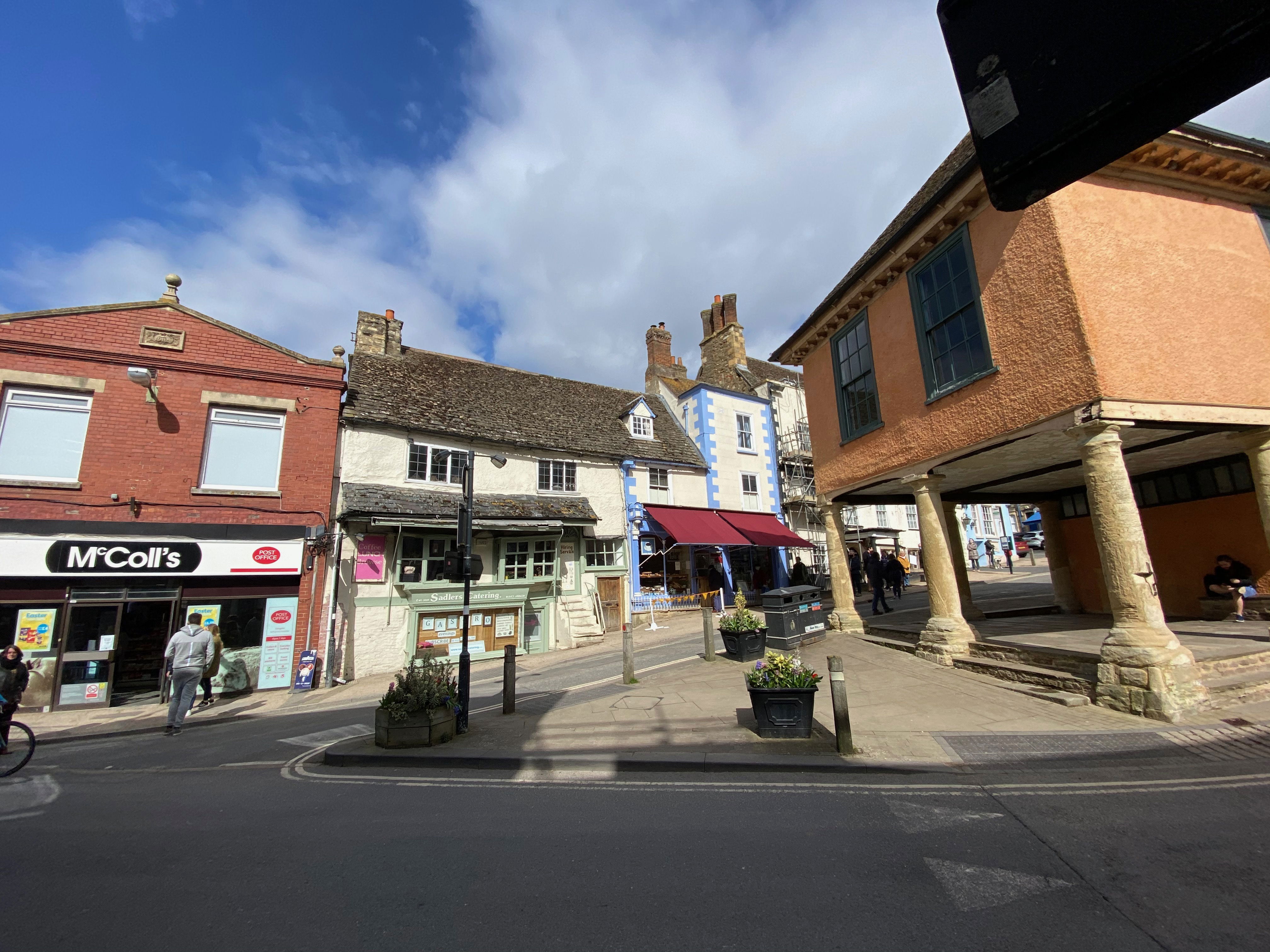 it's only a 25-minute walk, mostly via footpaths through fields and quiet streets. Our first walk up to the Folly Tower on top of the hill left us wanting to know more. The Folly was the last to be built in England, in 1935, by Lord Berners for his beloved companion, 'Mad Boy' Robert Heber-Percy. The tower is 100-ft tall, surrounded by woodland, and visible from almost anywhere in the area.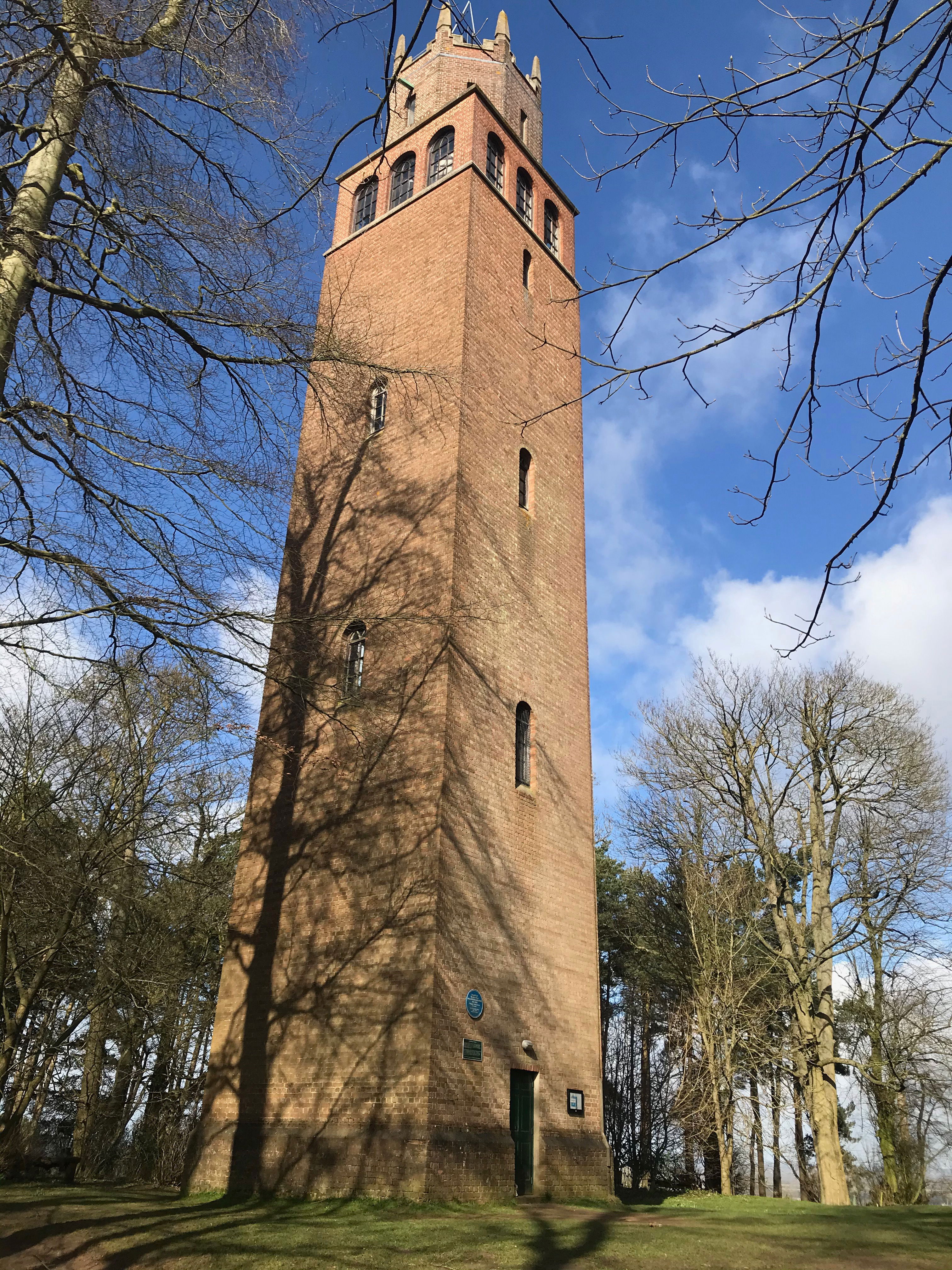 About 25-ft up the tower is a sign reads, 'Please don't feed the giraffes.' (Read more below)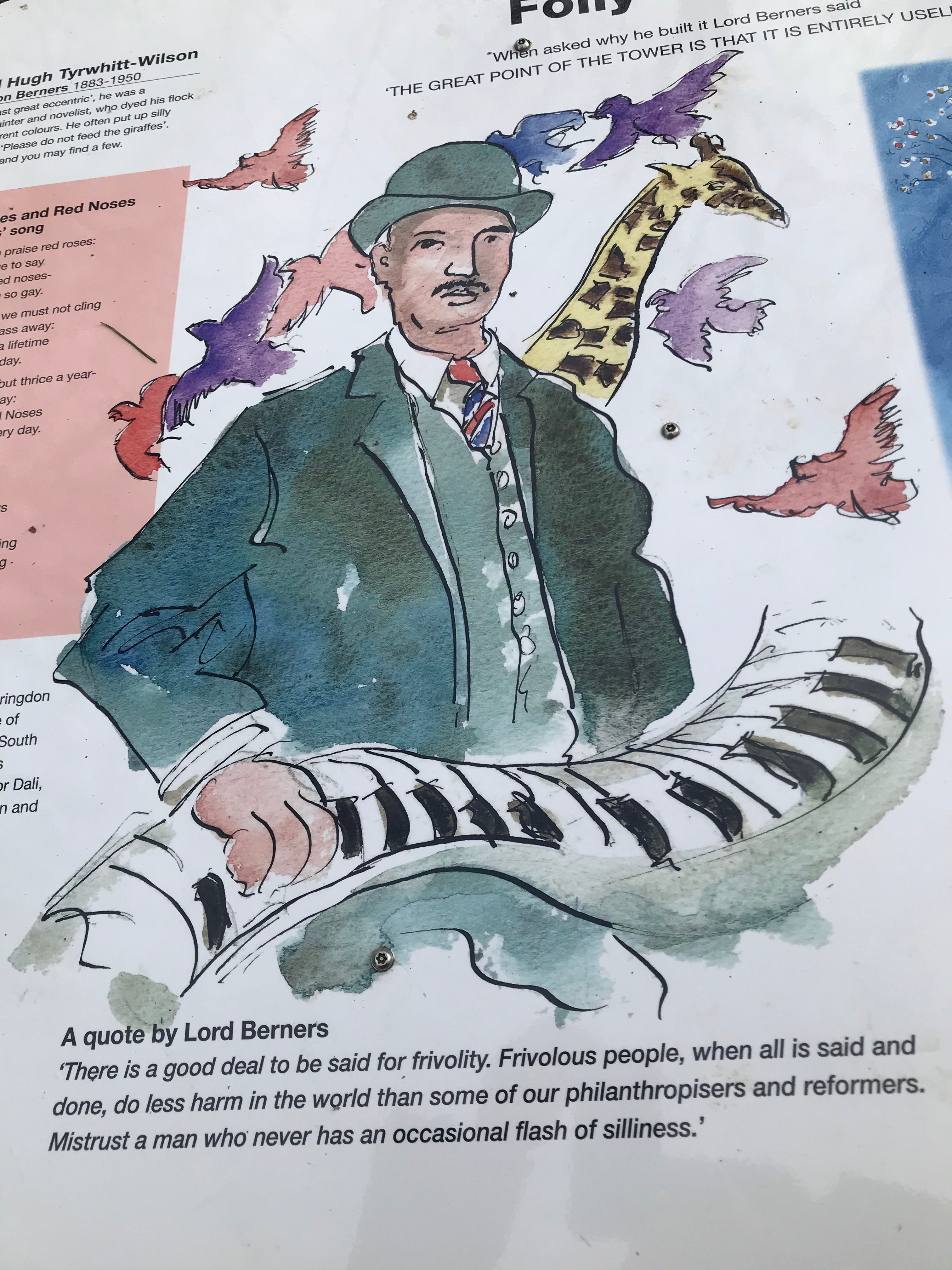 A display nearby tells the story of Lord Berners, whose parties at Faringdon House were legendary, attended by artists, musicians, and writers including Dali, Stravinsky, H.G. Wells, Elsa Schiaparelli, and Nancy Mitford who immortalized Lord Berners as 'Lord Merlin' in her book 'The Pursuit of Love,' currently dramatized on BBC TV starring Andrew Scott as Lord Merlin.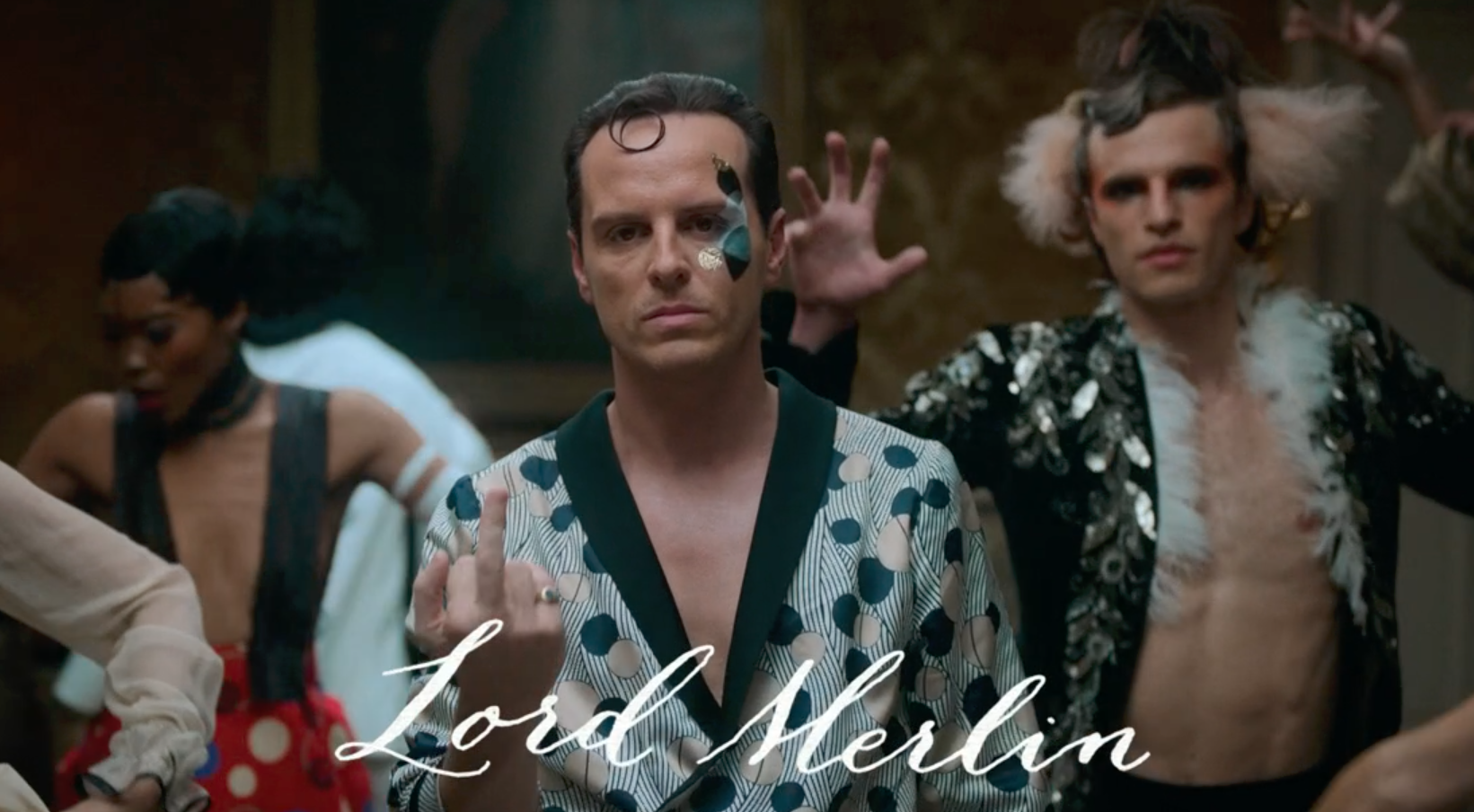 Several books have been written about Lord Berners. We're waiting for a rare copy of "The Mad Boy, Lord Berners, My Grandmother and Me," written by Robert Heber-Percy's granddaughter, Sofka Zinovieff.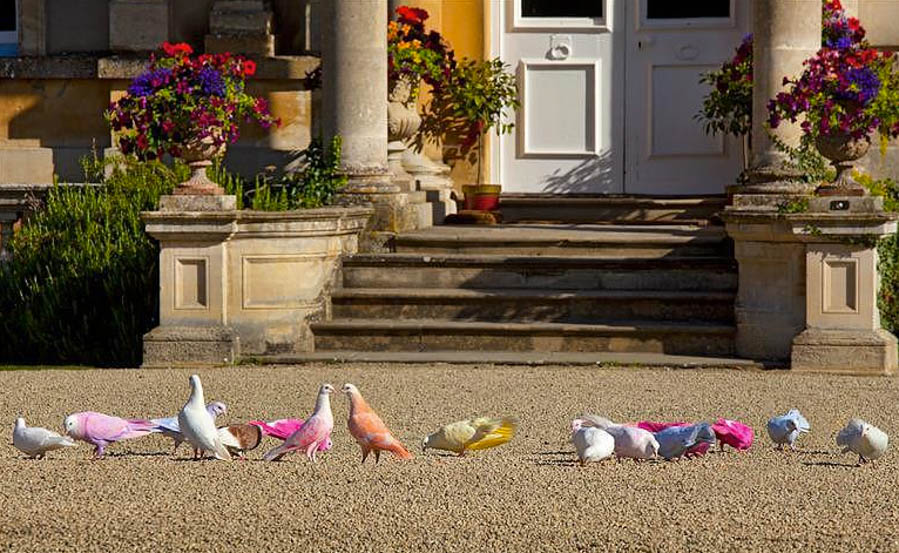 In the meantime, we've been reading stories, and watching the TV show, where Lord (Berners) Merlin's dyed pigeons make several appearances. Aha, that explains everything. . The market square in Faringdon features colorful models of pigeons above doorways, on the sides of buildings.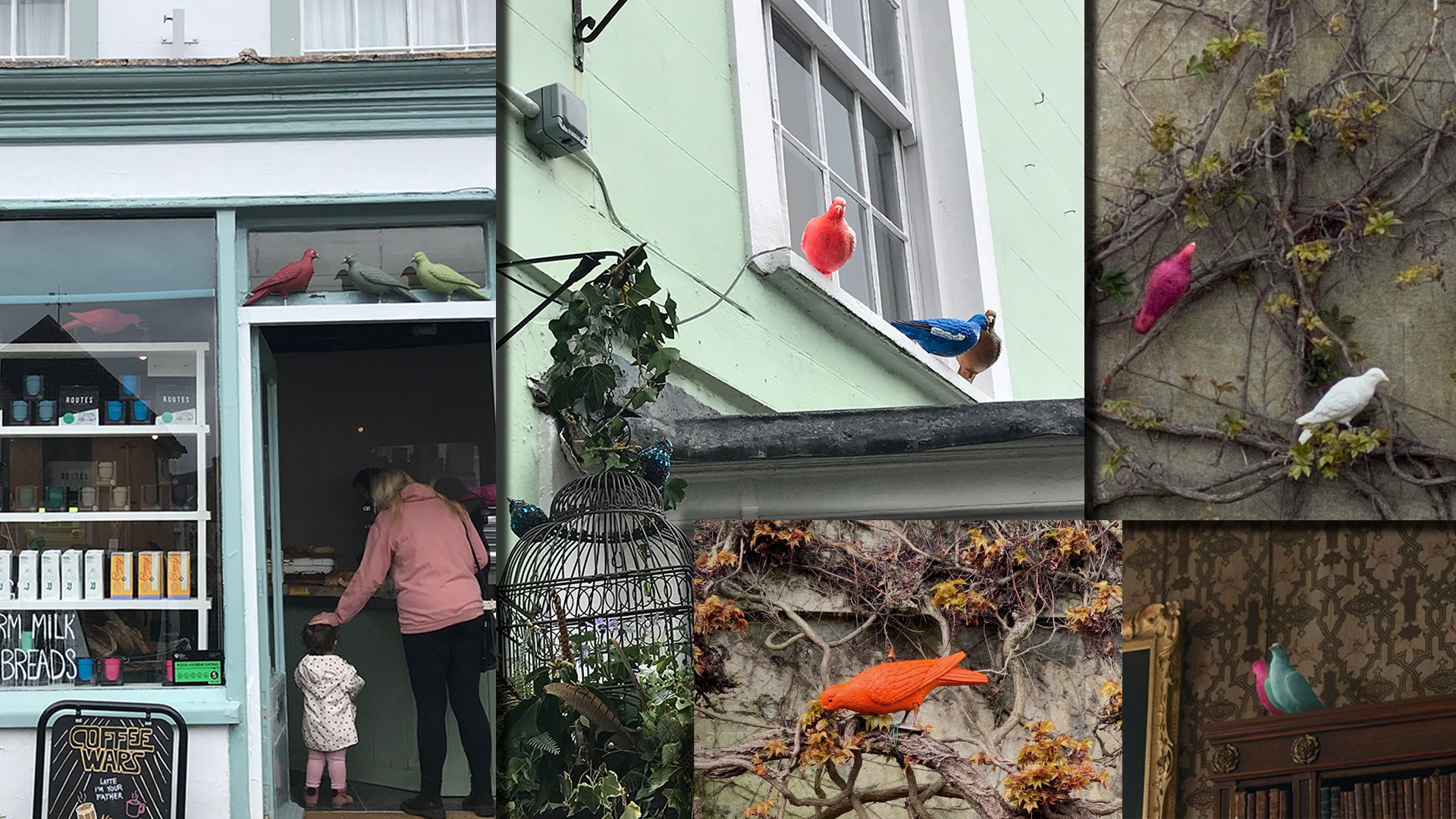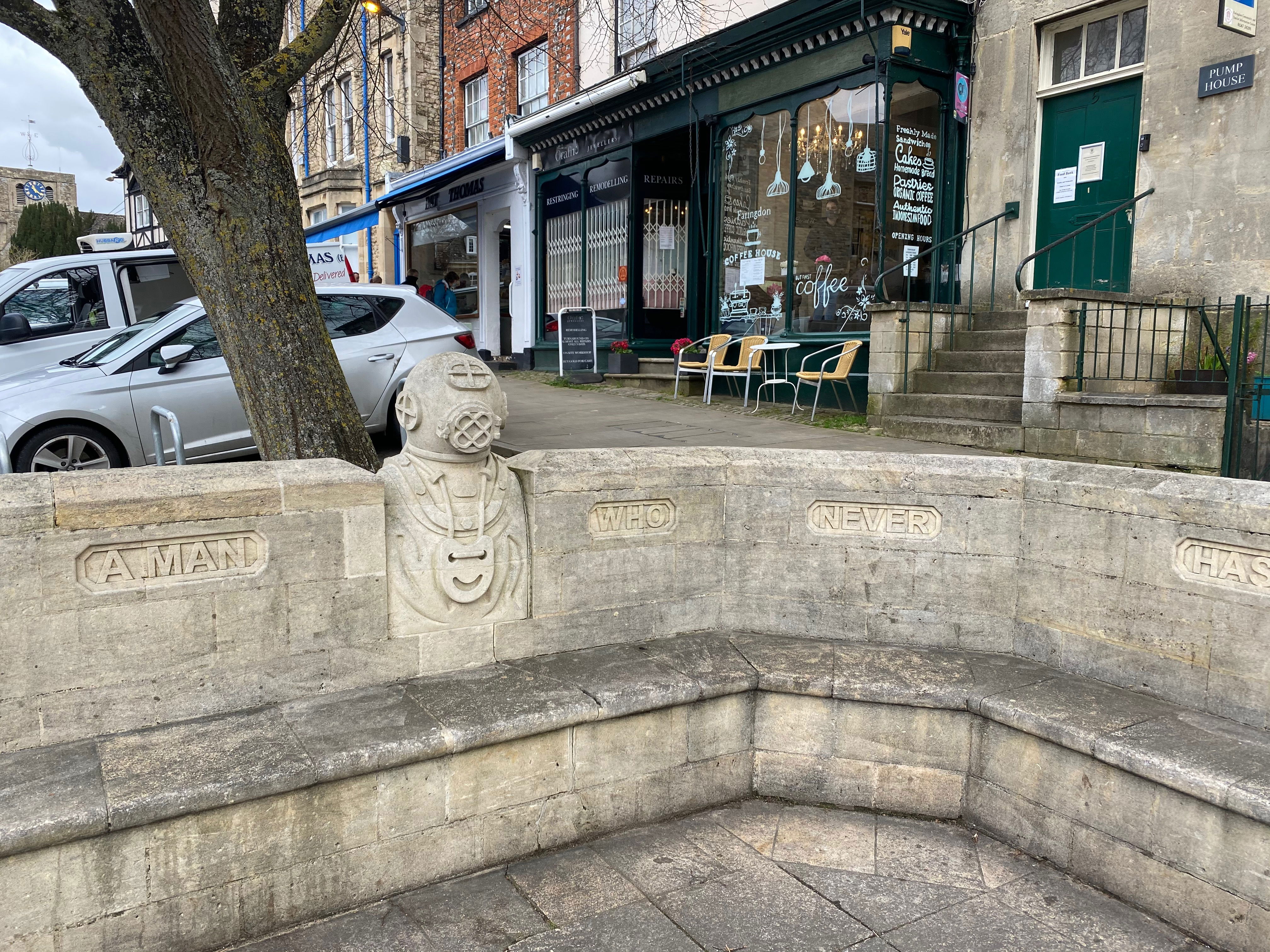 There is also this wonderful L-shaped stone bench. (pic). It celebrates the famed event when Lord Berners helped Salvador Dali parade across Faringdon marketplace dressed as a deep-sea diver. The humor of Lord Berners is represented by the inscription 'Mistrust a man who never has an occasional flash of silliness' carved into the back rest.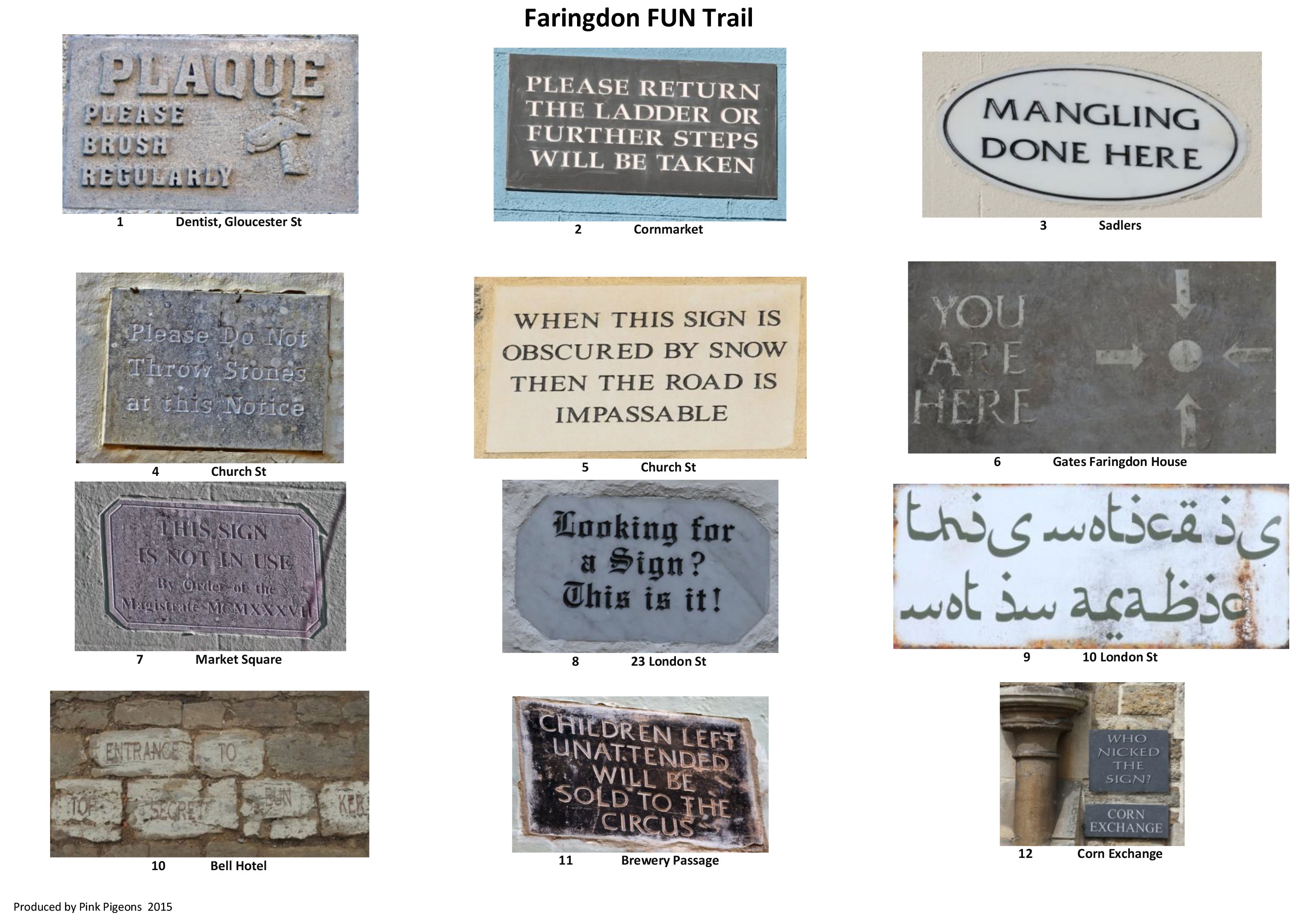 Around town can also be found other 'flashes of silliness' in the form of signs that Lord Berners posted around Faringdon House.
Berners wrote his own epitaph, which appears on his gravestone:
"Here lies Lord Berners One of the learners His great love of learning May earn him a burning But, Praise the Lord! He seldom was bored."
He sounds like my kind of guy…
It's good to know that English eccentricity is embraced, alive and well in our local town. Read more here: https://www.houseandgarden.co.uk/gallery/sofka-zinovieff-faringdon-house https://en.wikipedia.org/wiki/Lord_Berners