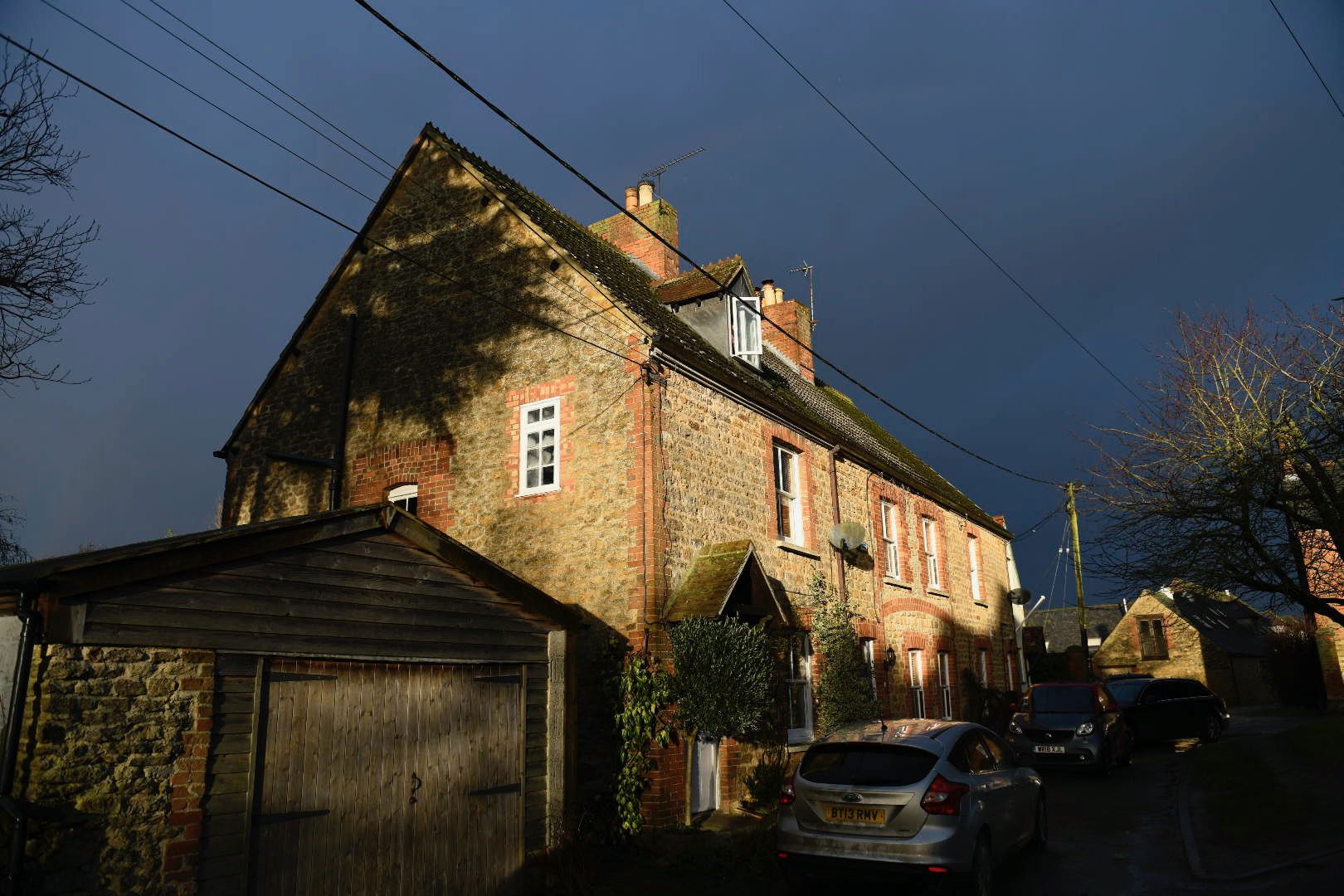 After exploring a lot of villages and towns we ended up renting a cottage in a small village called Little Coxwell. Its near Faringdon, Oxfordshire about 20 miles to the west of Oxford. The village is great, 120-150 people, a Michelin rated Gastropub, The Eagle and it's the home of the Hurlingham Polo Association! Lots of horses in the fields here and just south of us is a very large horse breeding area along the Ridgeway. We're in the Vale of White Horse and midway between the Thames and England's oldest road, The Ridgeway. Great location and even though the village is small we have 3 grocery stores within 5 minutes of here in Faringdon. Little Coxwell only has one road in or out so there is no transit traffic. Our cottage was built in 1870, 3 floors with 3 bedrooms and 2.5 baths. Frida loves it as she has MANY windows to watch all the birds, dogs, lots of horses and 2 local goats as they pass in front of the cottage. We have a 200 sq ft office in the back of the yard so its perfect. We've met a lot of the neighbors, outside and all with masks of course, and we know we will love it here. Here are a lot of pictures of our new home, for the next year or so.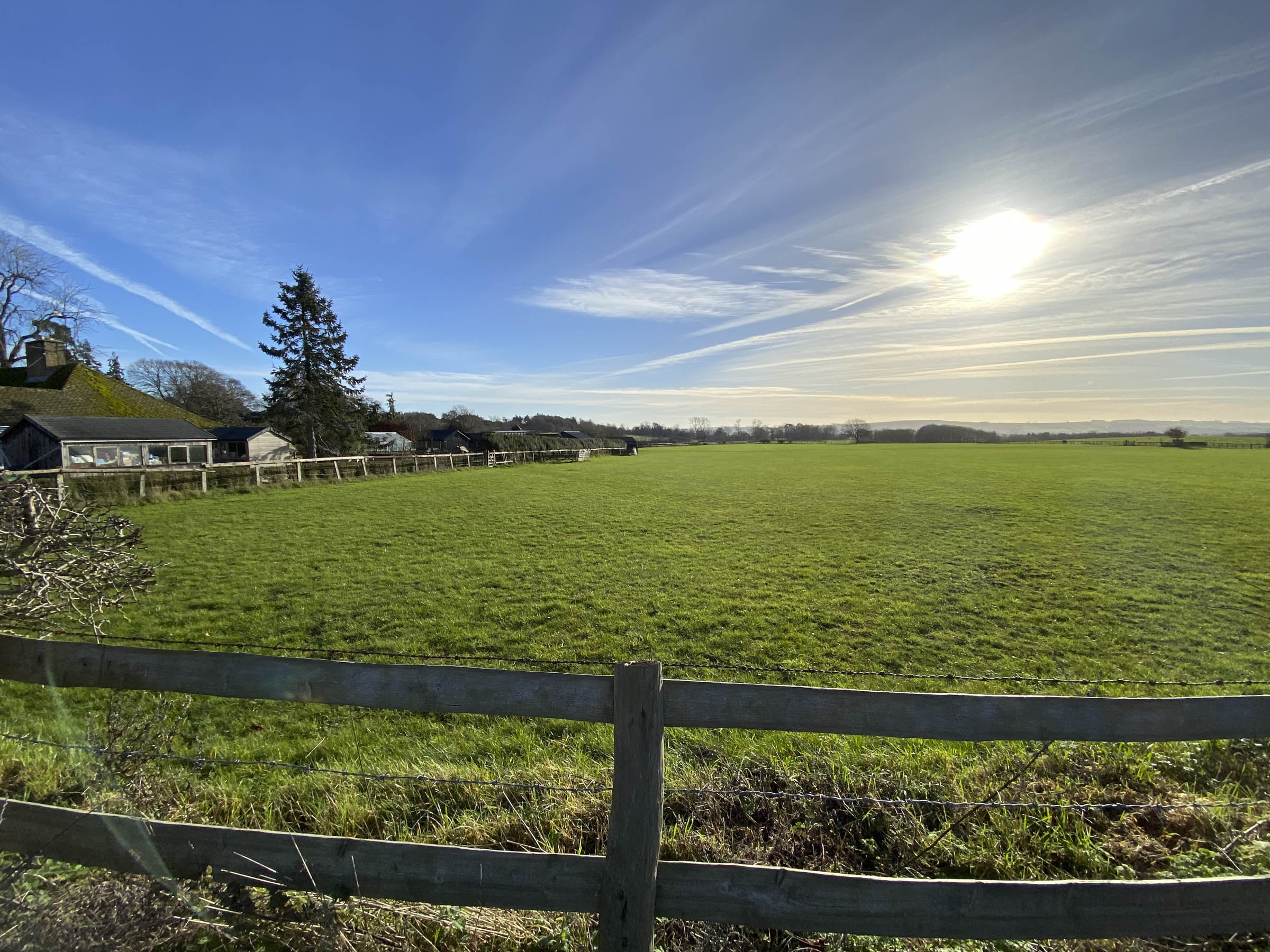 The fields out our front door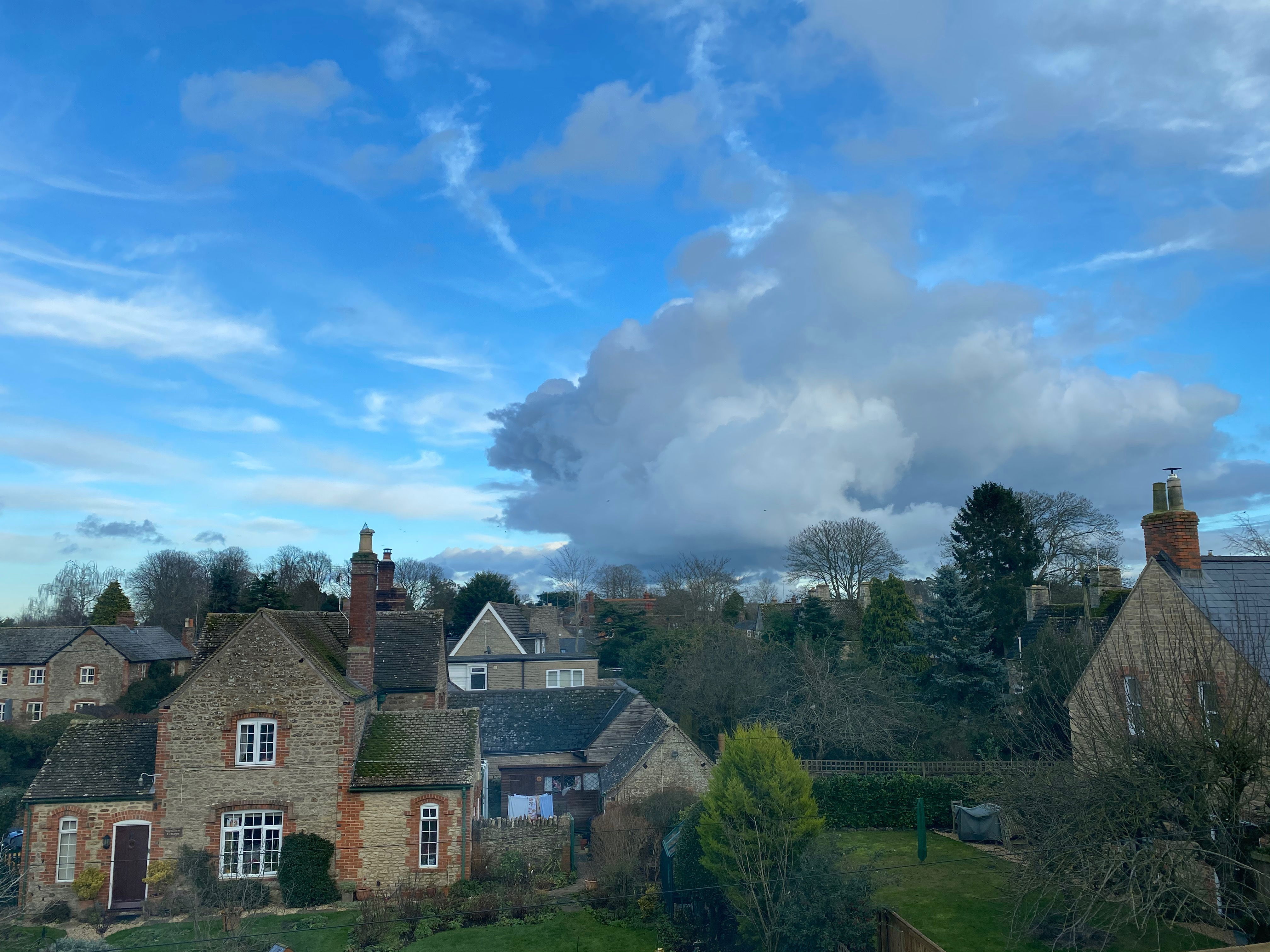 The view from our bedroom window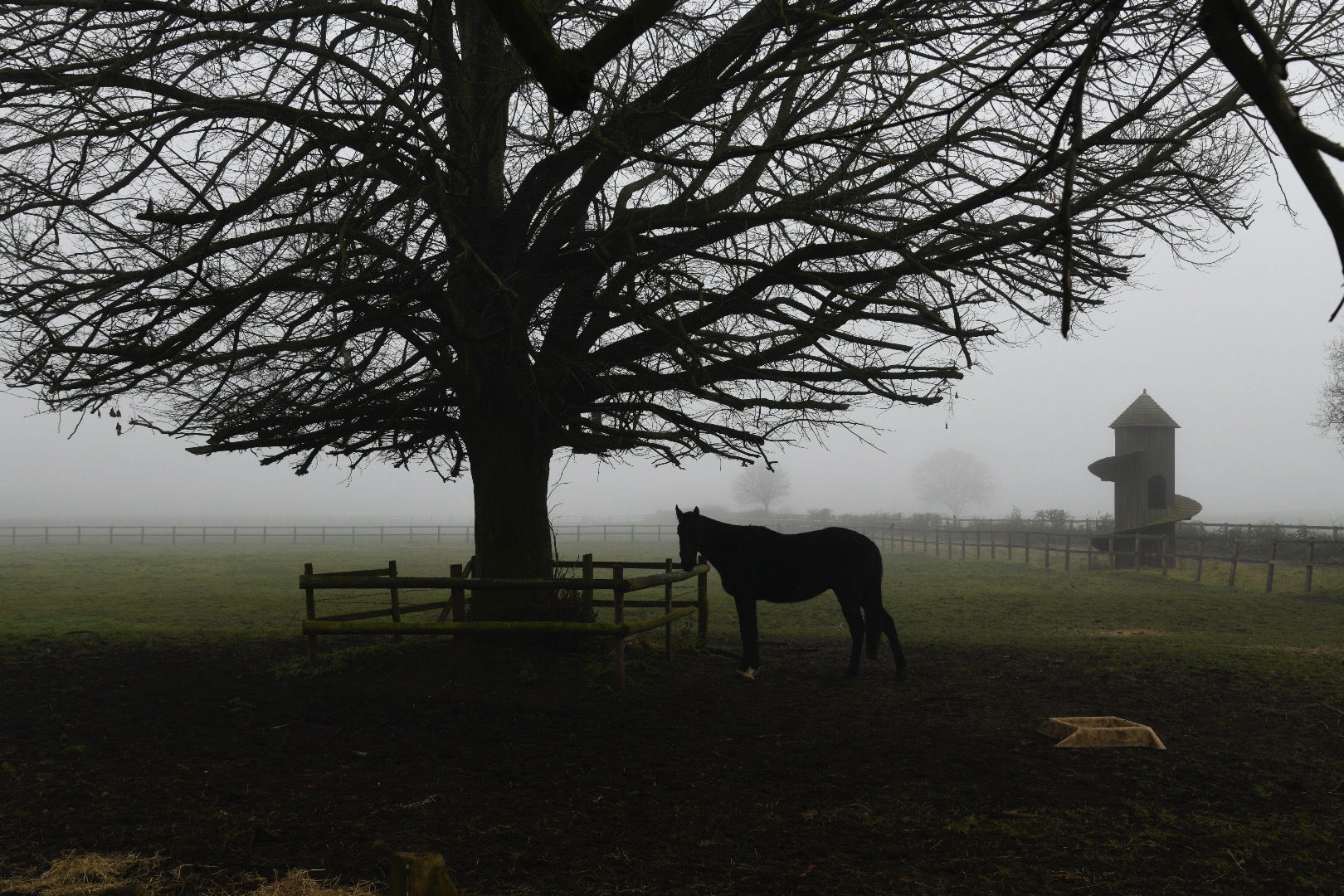 The neighborhood in the morning fog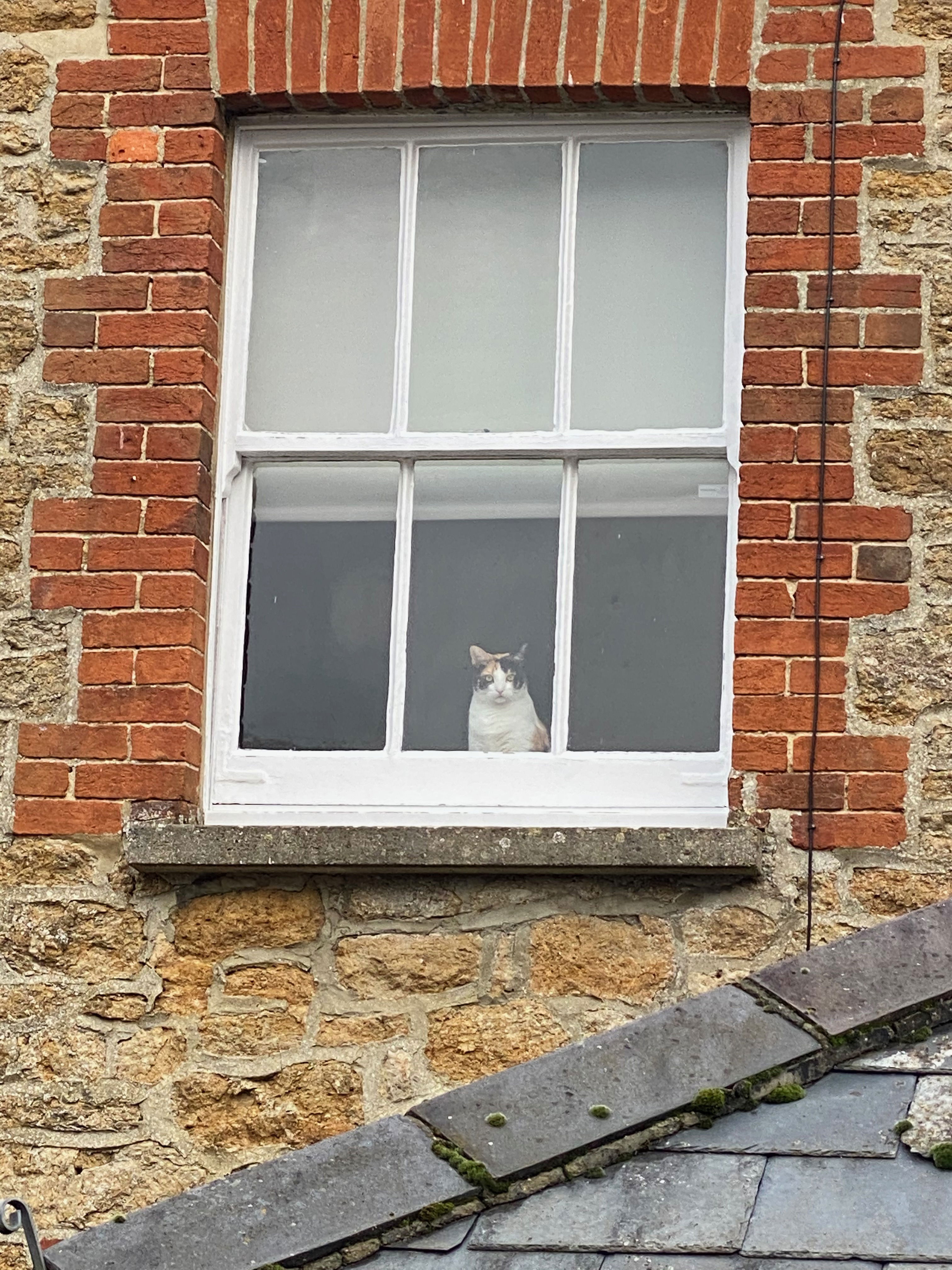 Frida watching me in my office but watching the birds is her passion.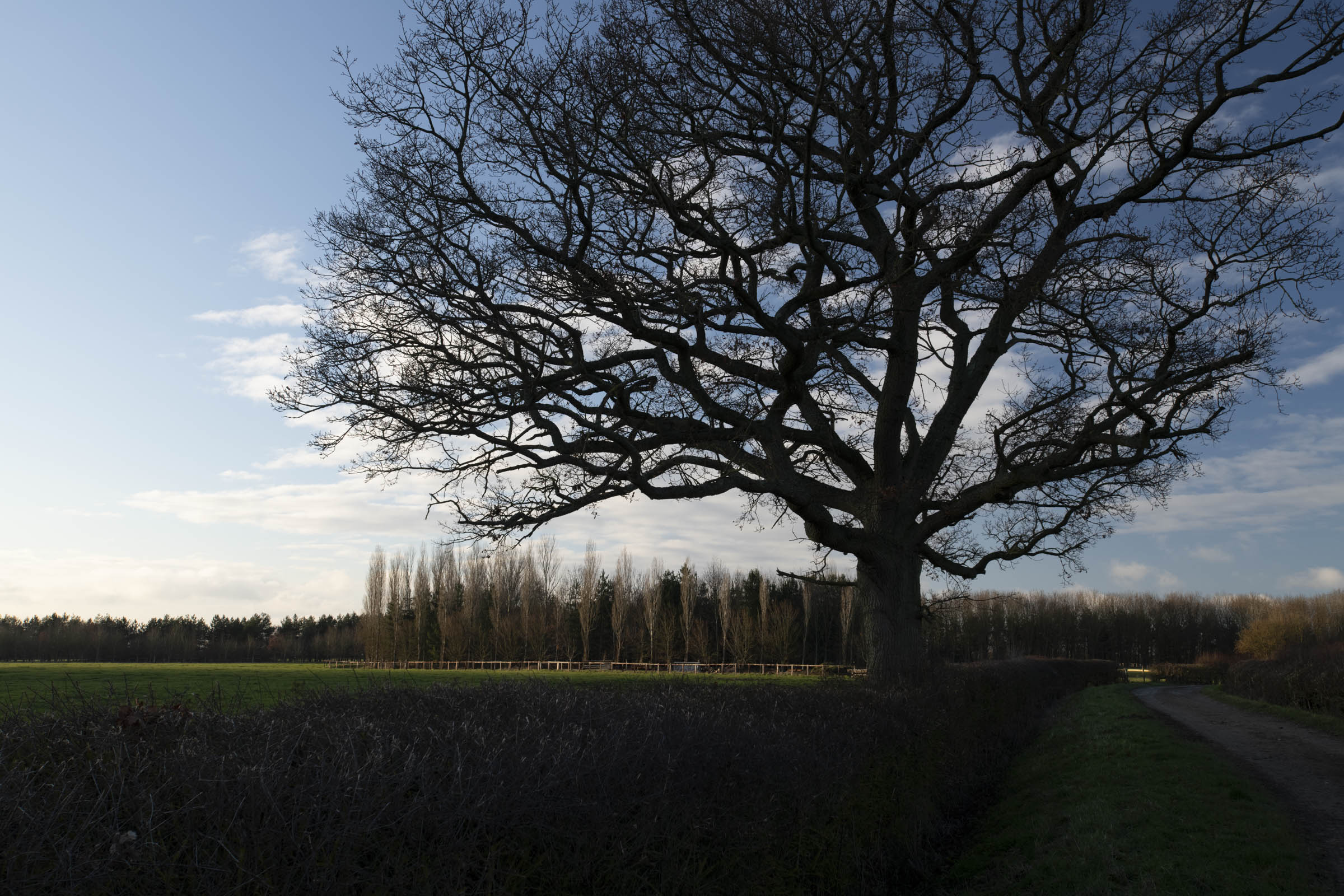 The footpath to the neighboring village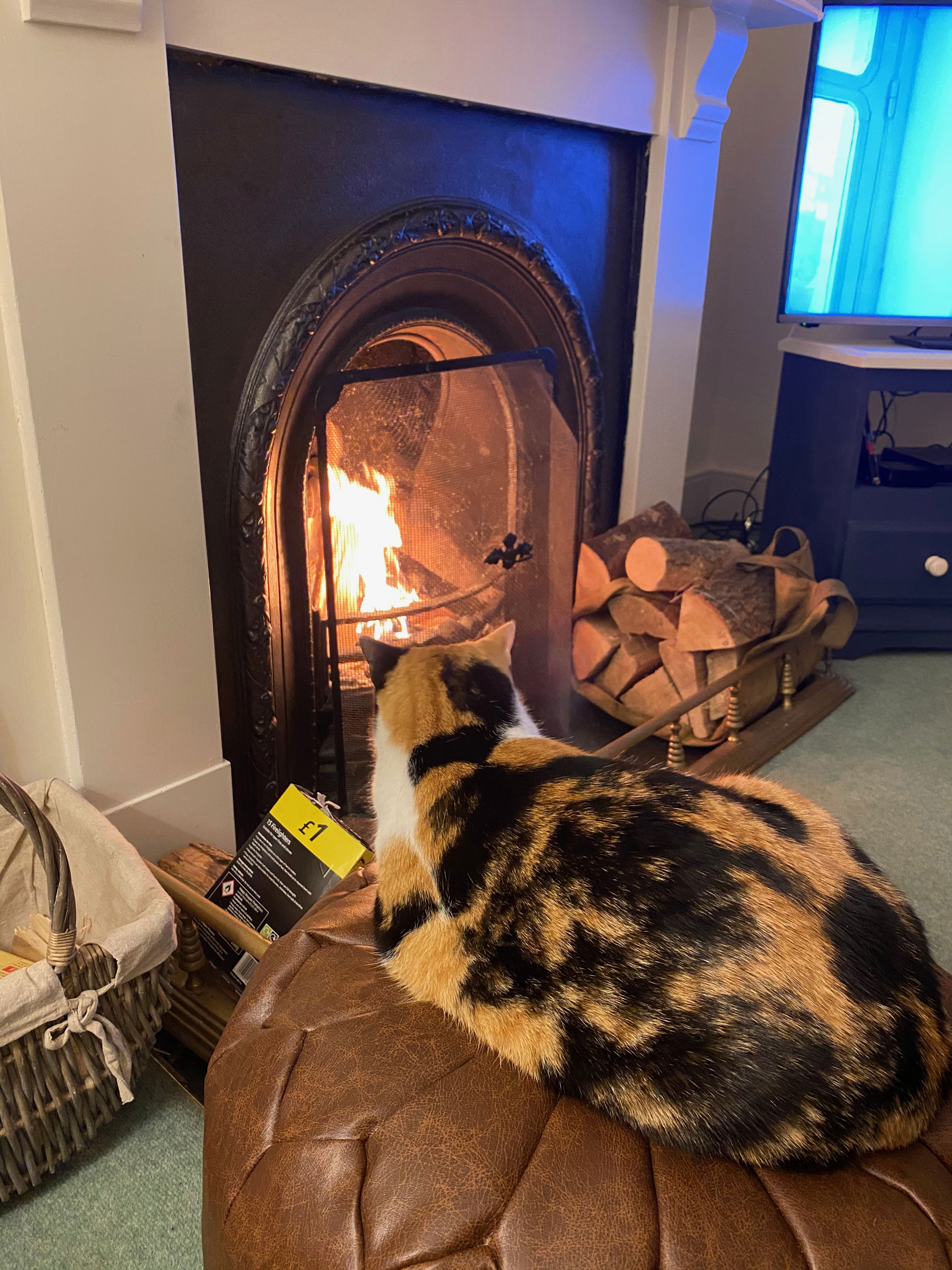 Frida enjoying the log fire.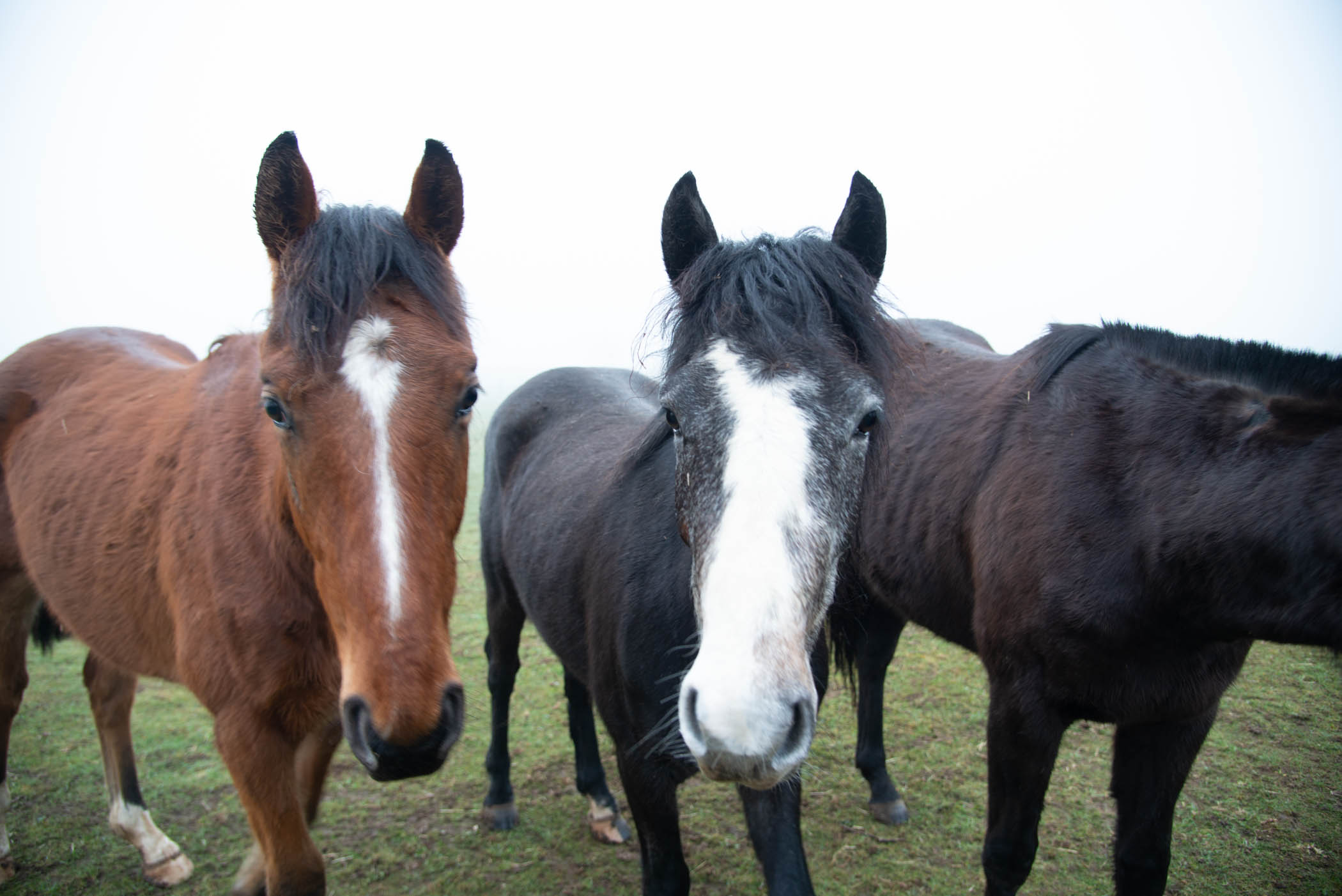 Some of our 4 legged neighbors! I see them on the morning walk as we take a footpath through a neighbors fields and stables. All on the Public Footpaths.