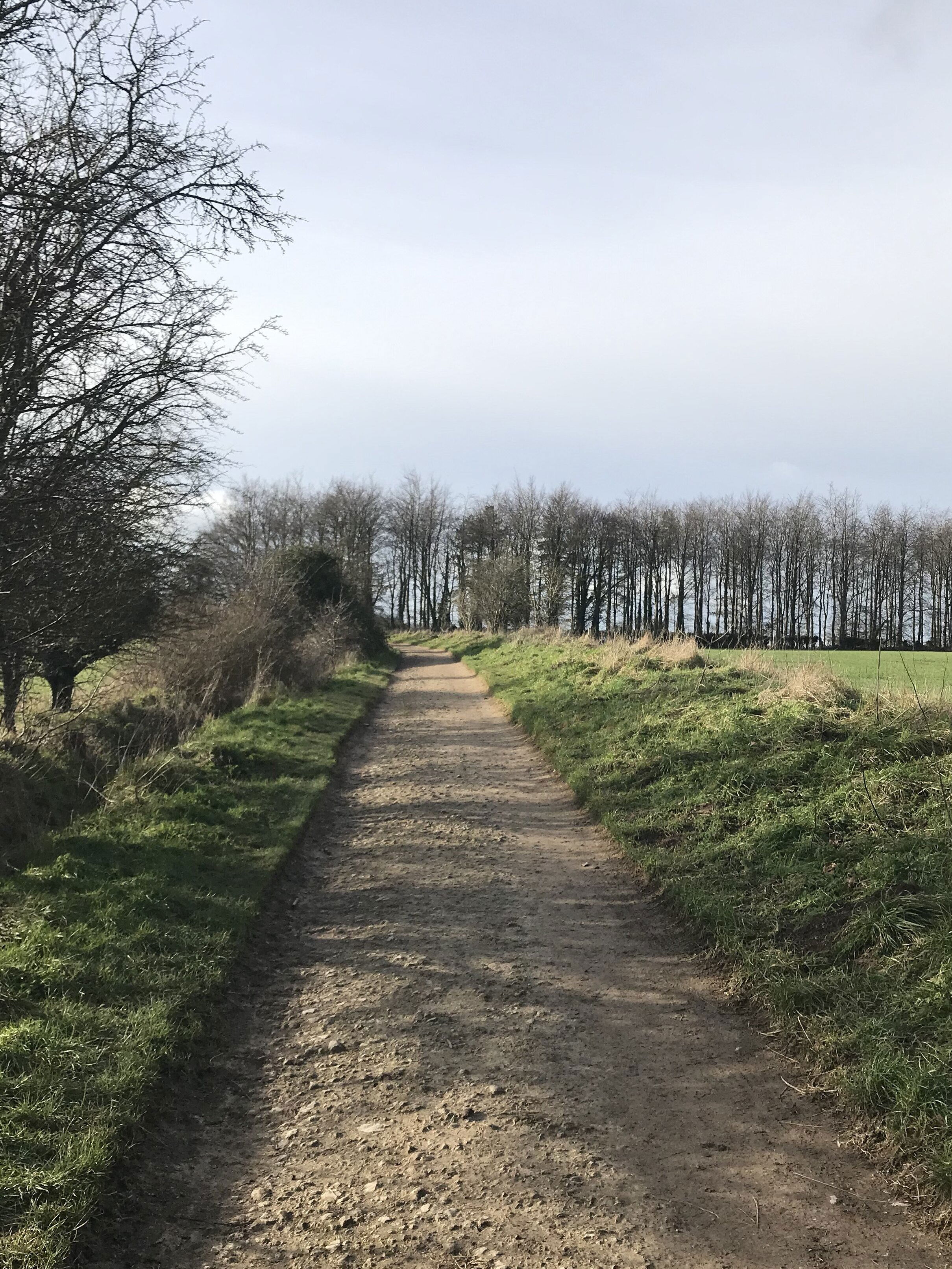 Since moving to Oxfordshire at the end of December, we've been in lockdown. The one thing that's kept us sane is exploring the countryside from our front door. Only 15 minutes away is Europe's oldest path, The Ridgeway. It stretches along hilltops for 87 miles from Avebury on the Wiltshire Downs, then along the Chilterns, ending north west of London. The trail has been in existence since Neolithic times. We access it from a variety of points: we've done about six different sections now, including Avebury itself, and some we've revisited. All are very different, but most stretches include a walk around an Iron Age fort, complete with their deep earthworks. The views of the countryside are always spectacular. Sometimes we're on our own, other times we run into dogwalkers, joggers, cyclists, horses, farmers, and serious hikers who are following longer sections for days at a time. One of our favorite walks is to the Wayland Smithy which is the site of a 5,000 year old burial mound or long barrow. The route passes through fields dotted with old barns, surrounded by nothing but growing crops and the odd quail. Red kites fly overhead, and pheasants squawk to attract the attention of a future mate. Find out more here, and enjoy our photos. https://www.nationaltrail.co.uk/en_GB/trails/the-ridgeway/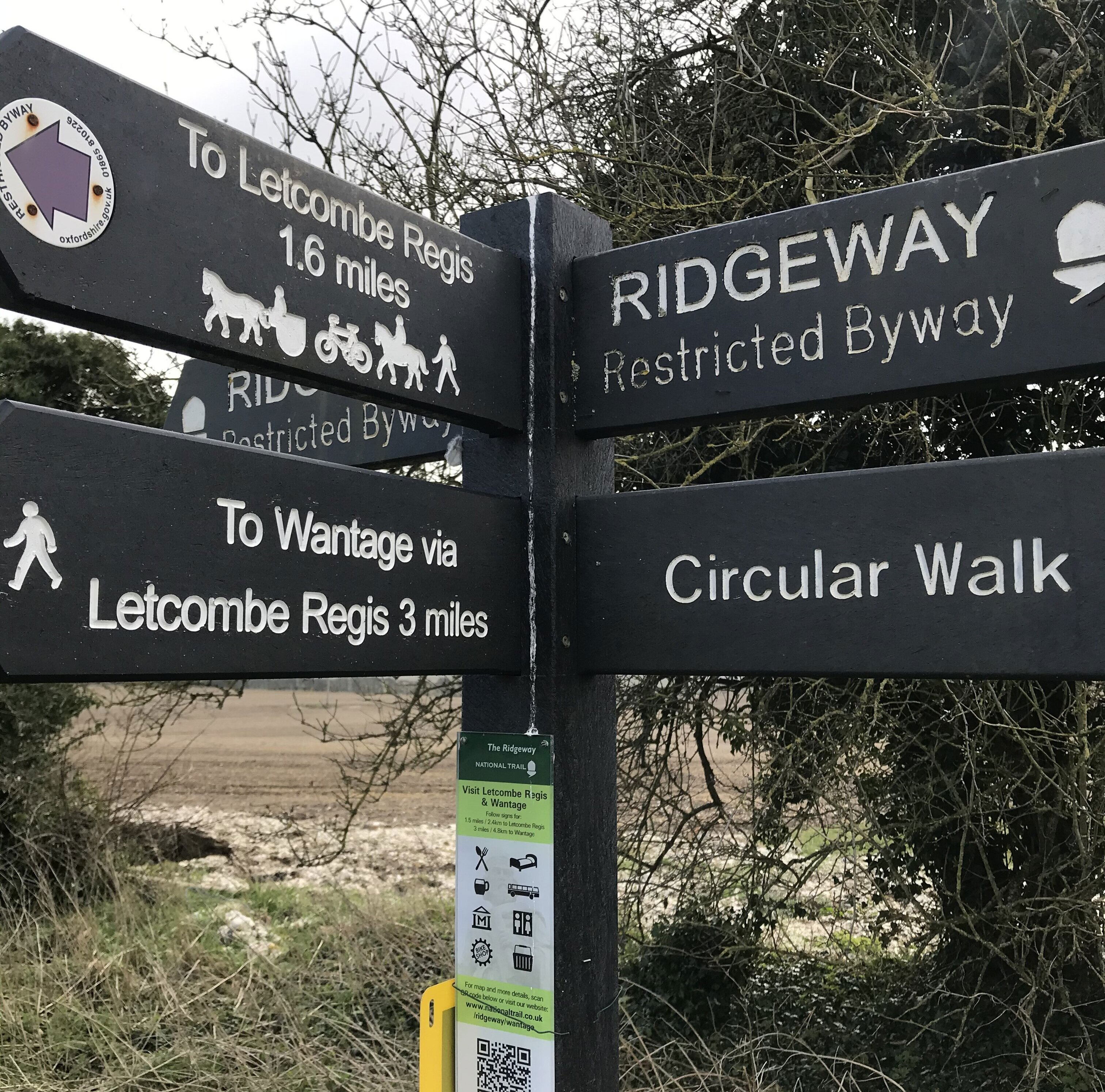 Footpaths crisscross the Ridgeway, it's easy to figure out where you are.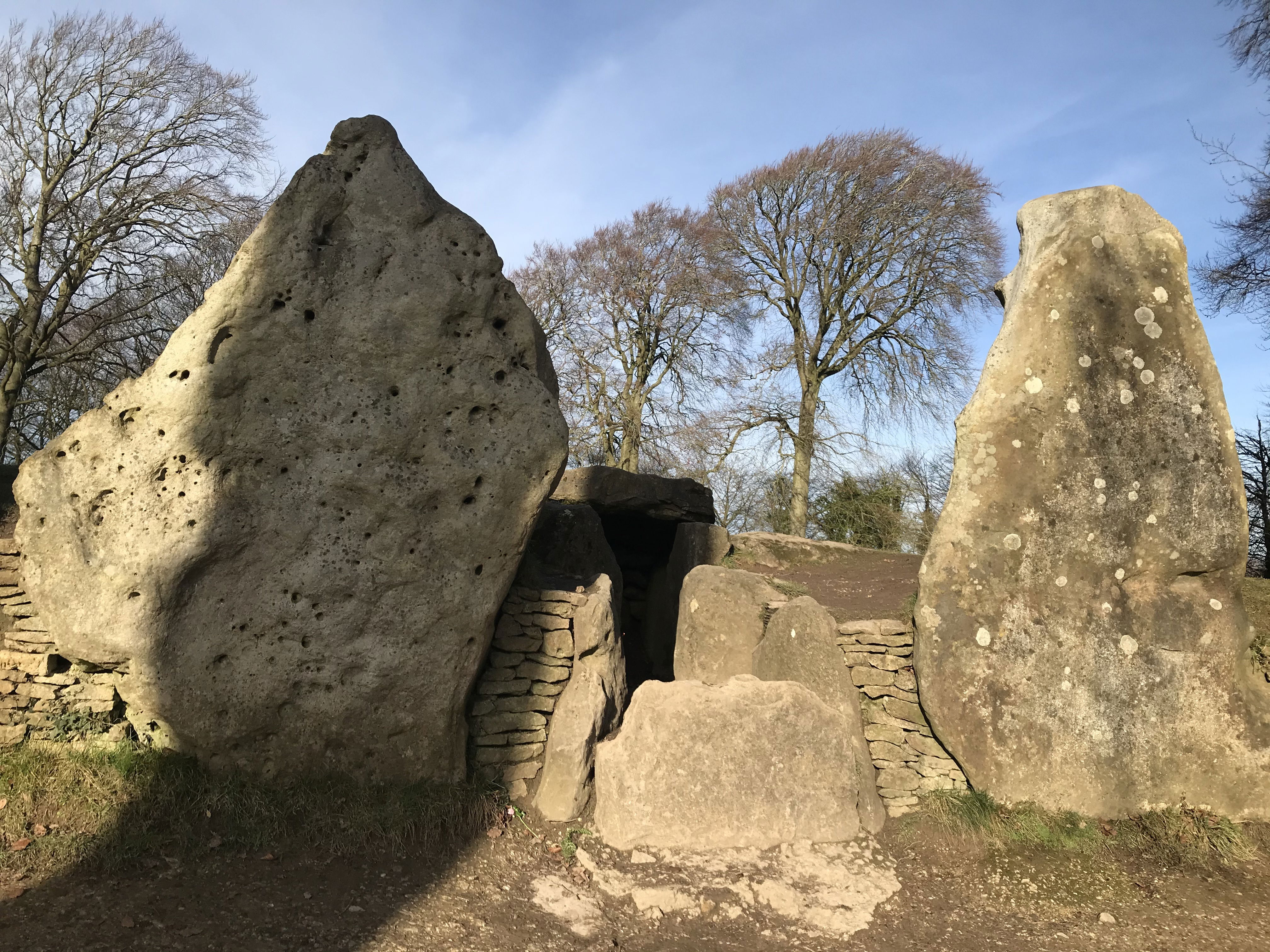 Wayland's Smithy is a neolithic long barrow, first used for burials more than 5,000 years ago. It's almost on the Ridgeway.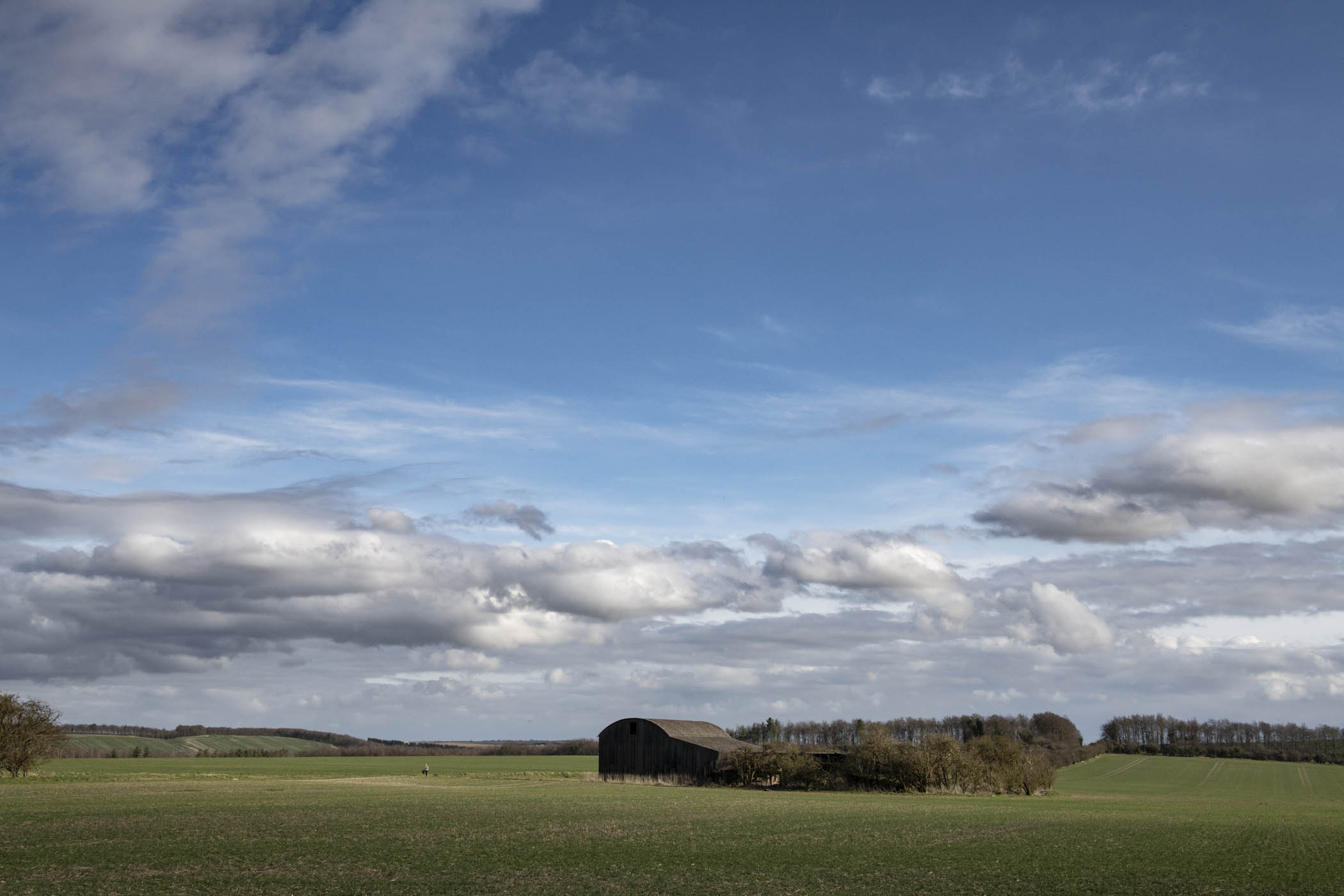 One of the many old barns that dot the landscape.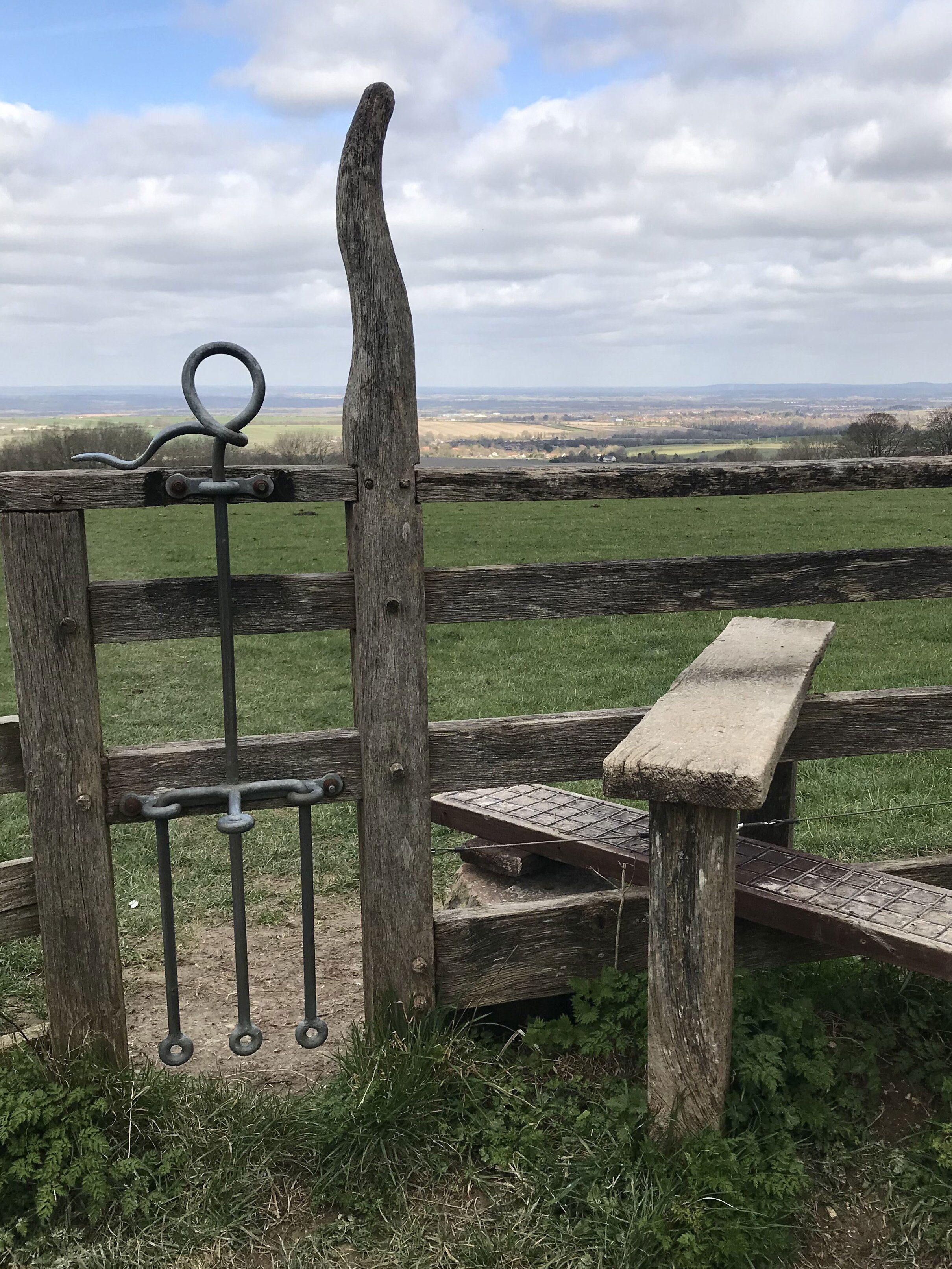 The stylish stile: this one also features a dog gate - lift up the swirly metal handle top left and even a fat Lab can pass through!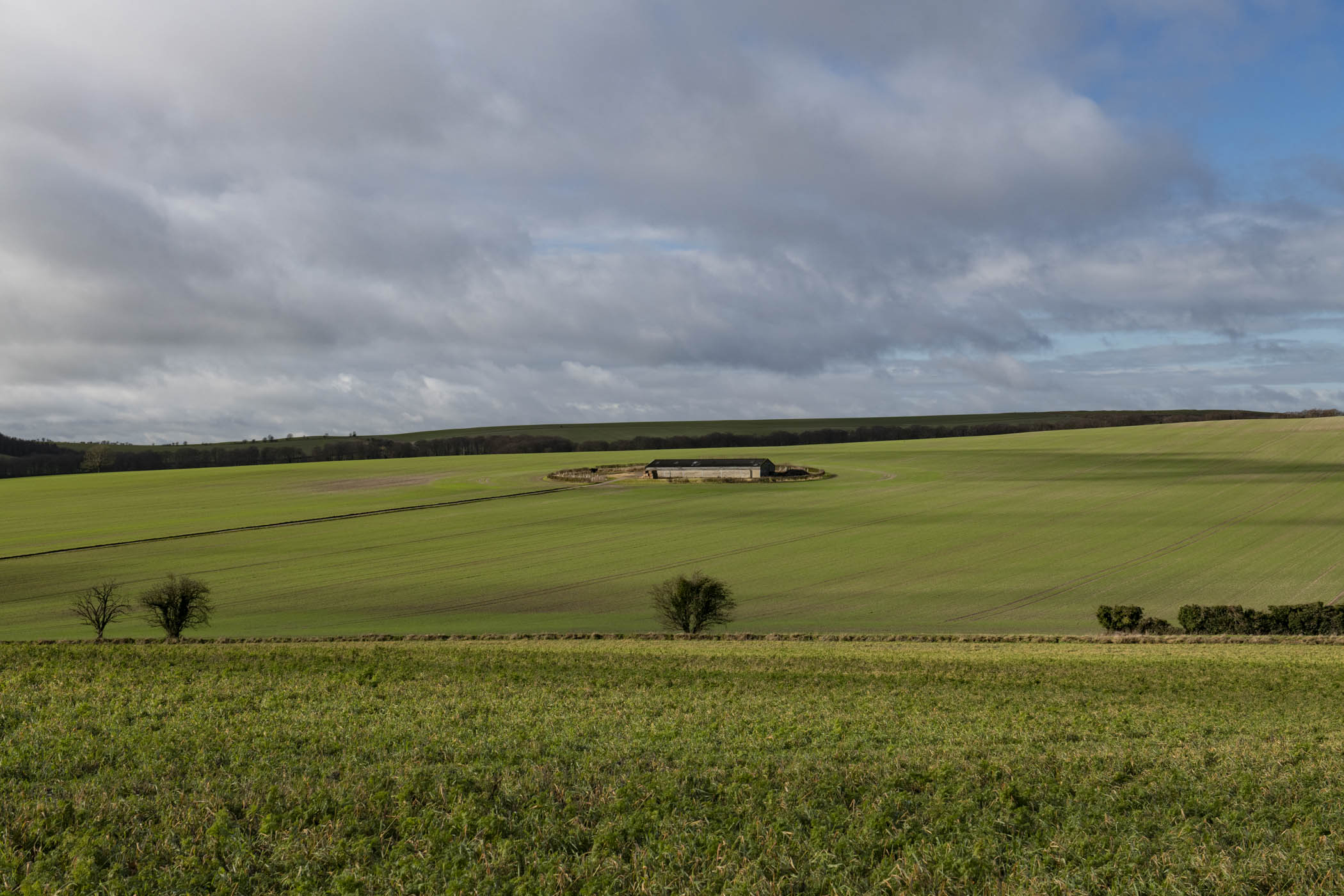 The rolling hills of Oxfordshire and endless fields.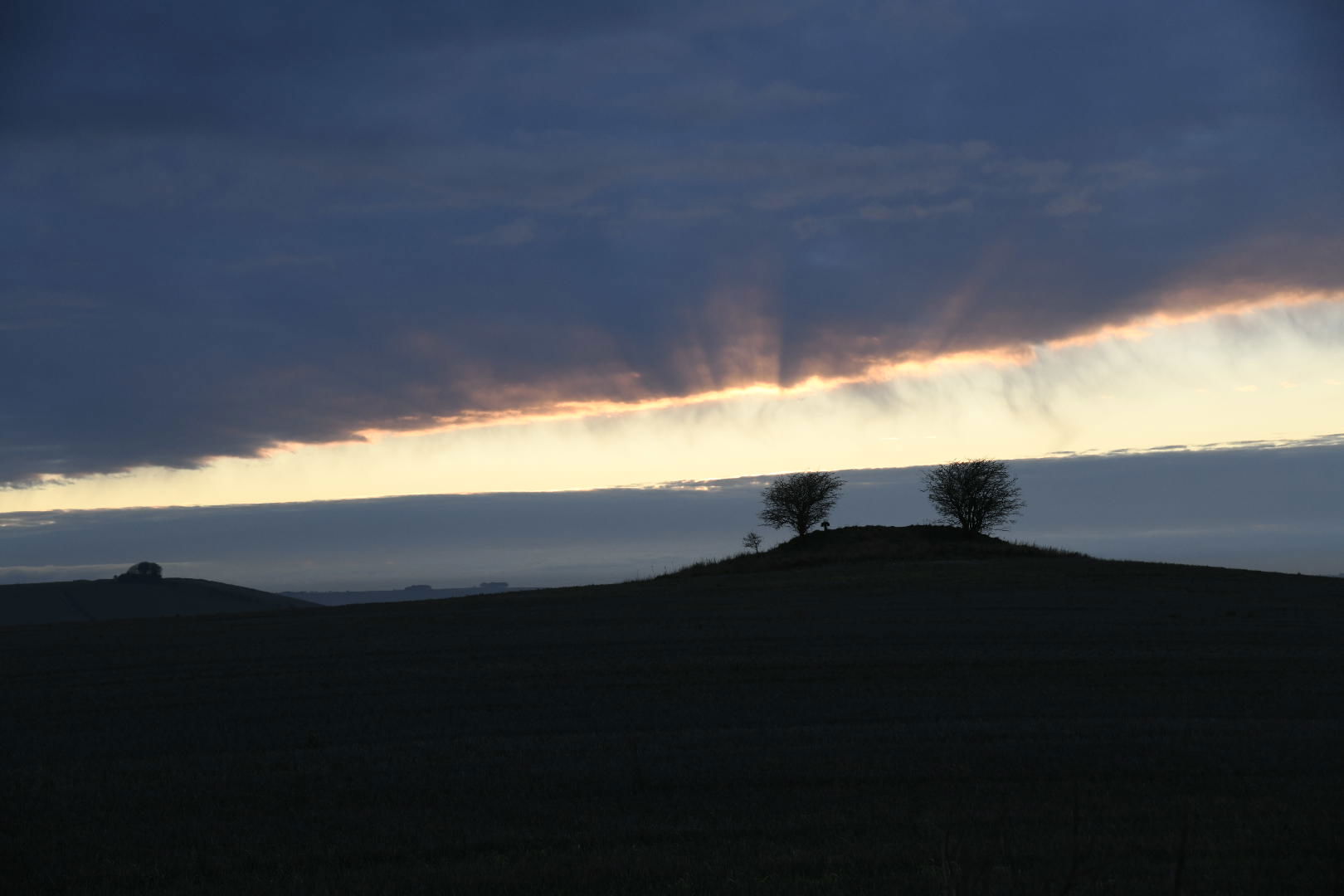 Dusk on the Ridgeway, with a 'tumulus' mound silhouetted at right.