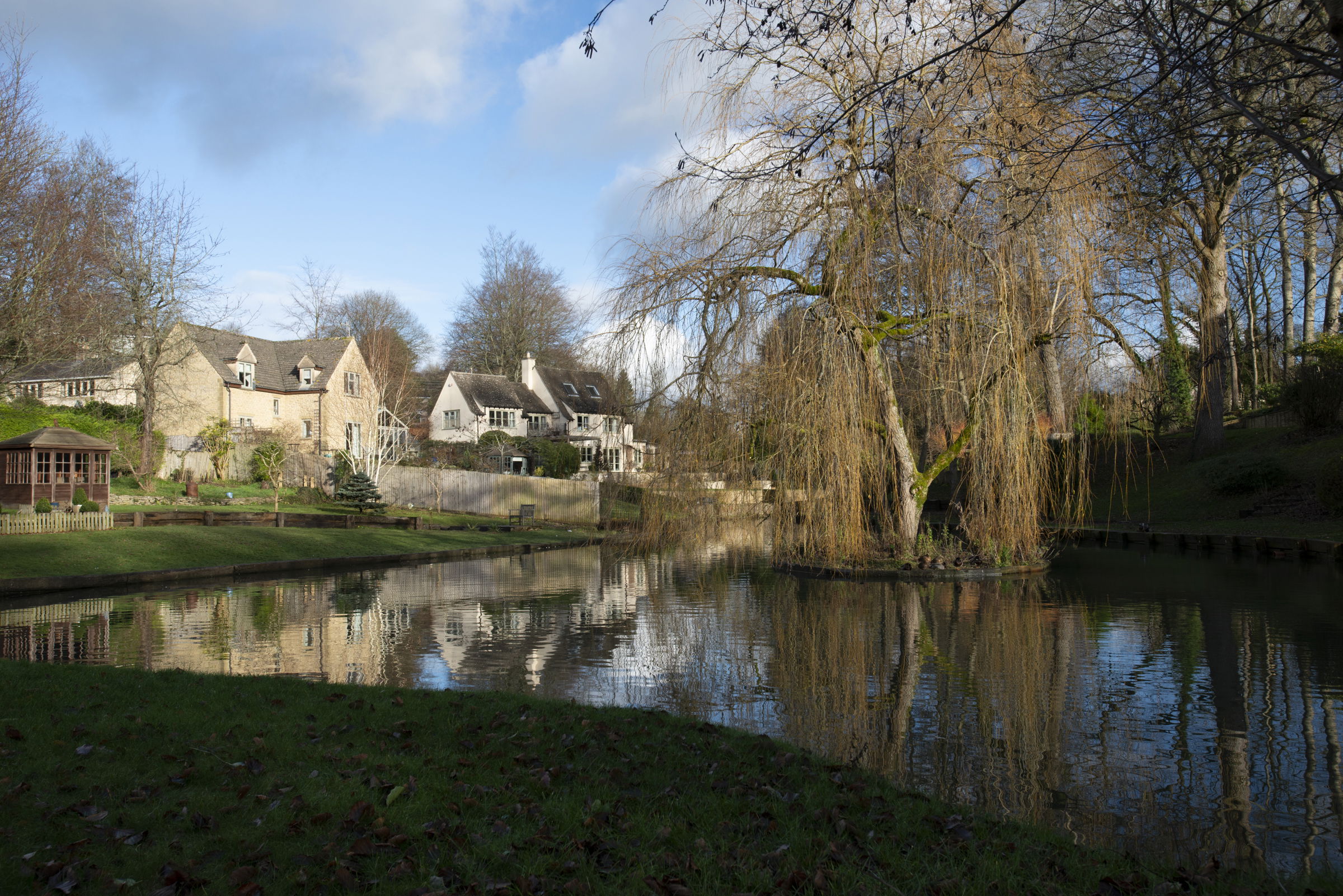 The town of Painswick where we stayed when we got here was established when the Prinknash Abbey was founded in the 11th century. The present-day church of Saint Mary dates back to 1042. In the 13th century the church was expanded, and the town became known as Painswick and continued to grow. Folklore holds that "the churchyard will never have more than 99 Yew trees and that should a 100th grow the Devil would pull it out." From the beginning of the 15th century the town built a prosperous wool trade that made "a super fine broadcloth." The mills were built at the bottom of the vale between Painswick and the village of Slad along the Painswick stream. By the 19th century there were up to 80 mills along the stream. Now there are 5 that have remained with the last one having closed in 1982! All of the 5 have been converted into homes with idyllic ponds and the stream running alongside. We would take walks down the hill to see the various mills and up the other side of the stream for these beautiful views of the vale and Painswick. Along the way we found a small sculpture of a wingless Fairy on a fence post. The owners of the house found it when they were building their garden.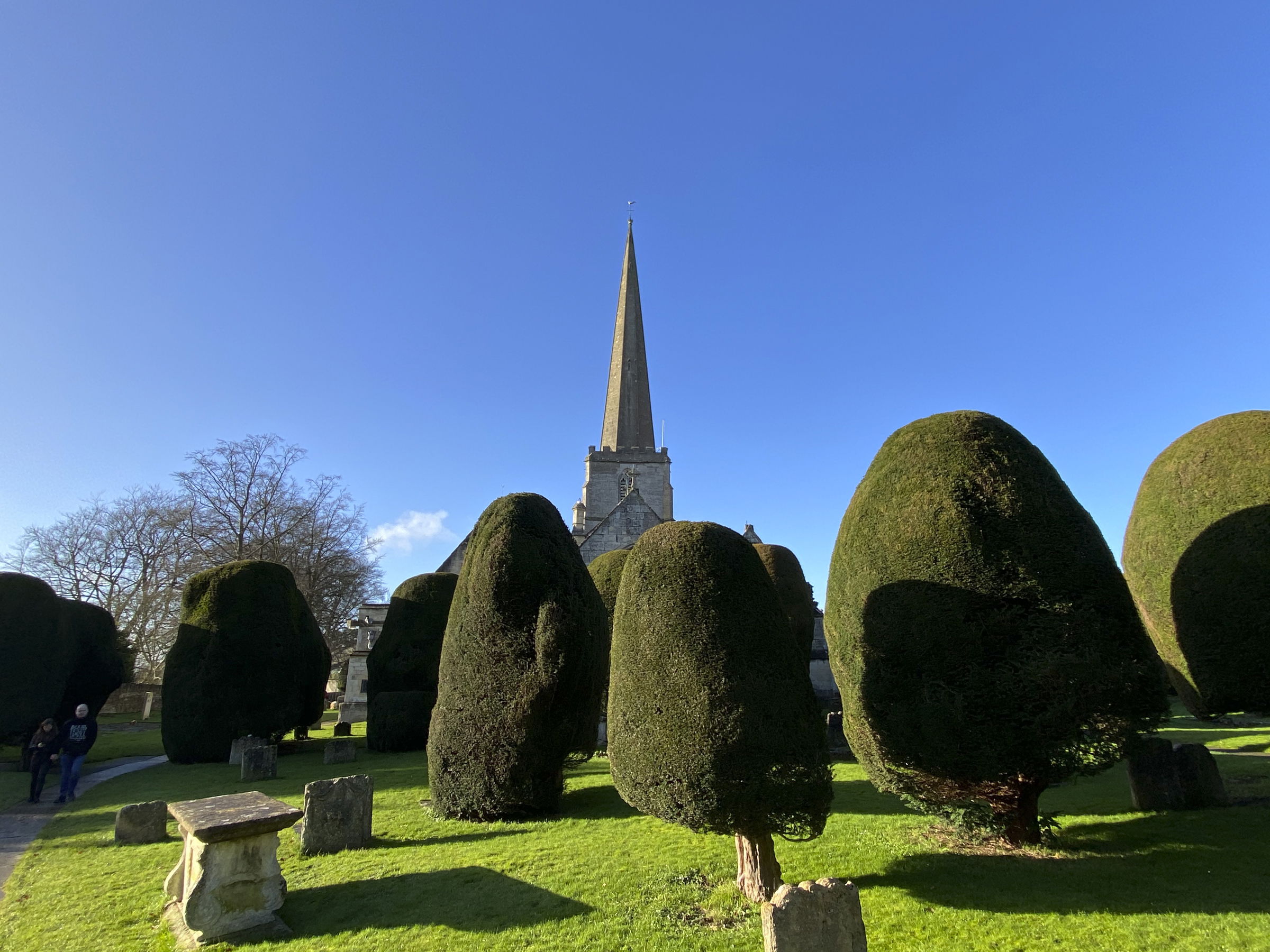 The Yew trees in the Church yard. Only 99 of them.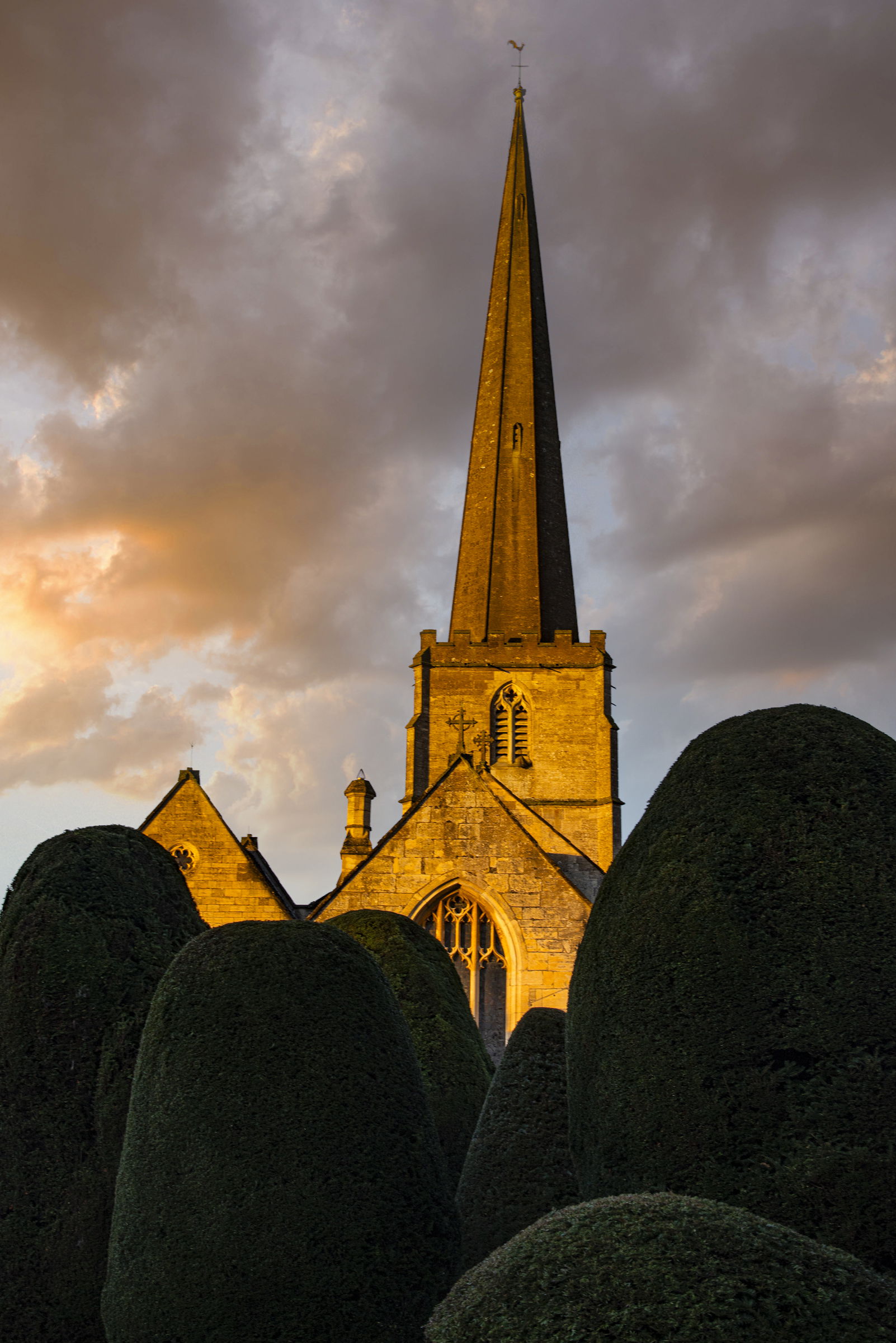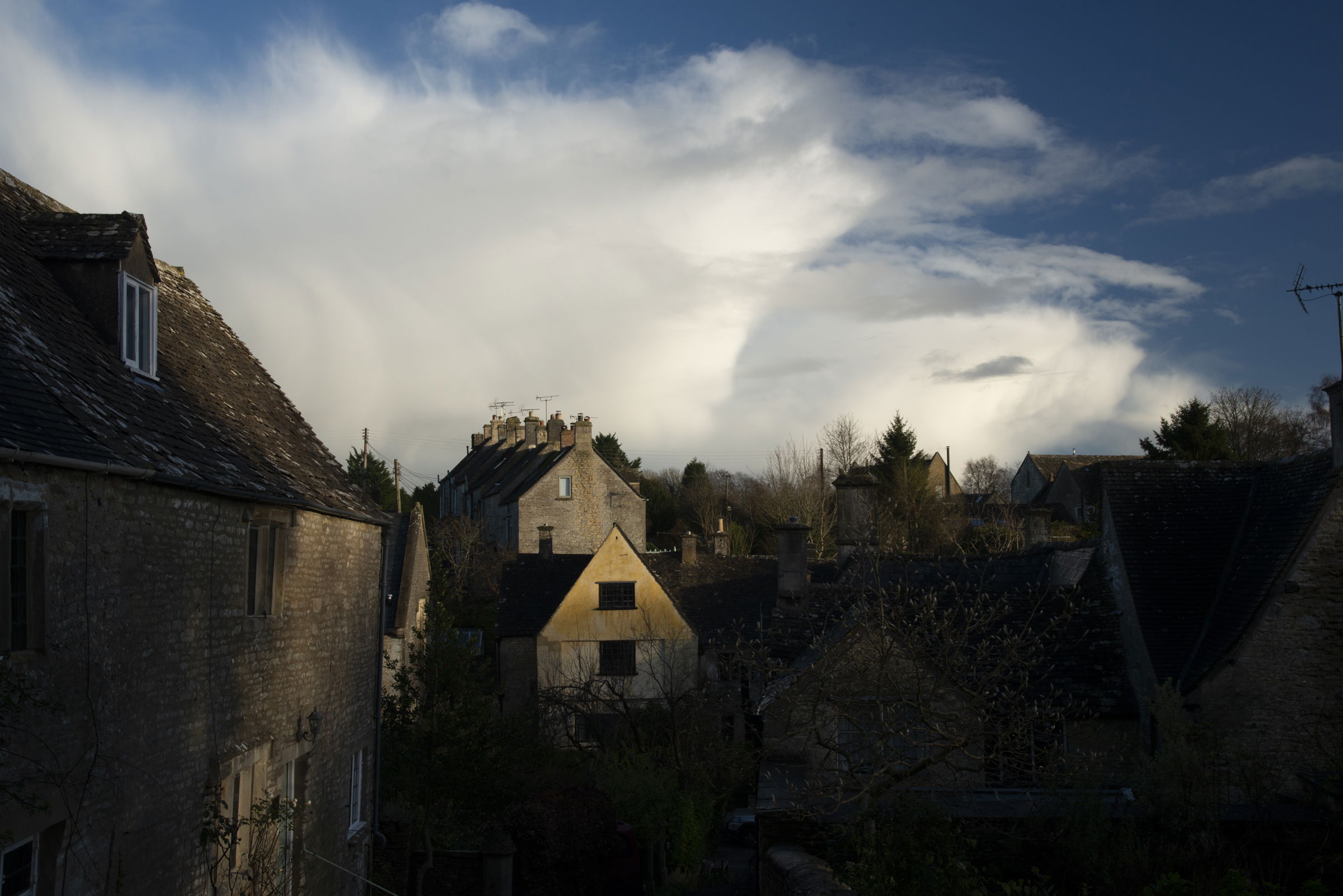 Heading down the road from the town to the mills.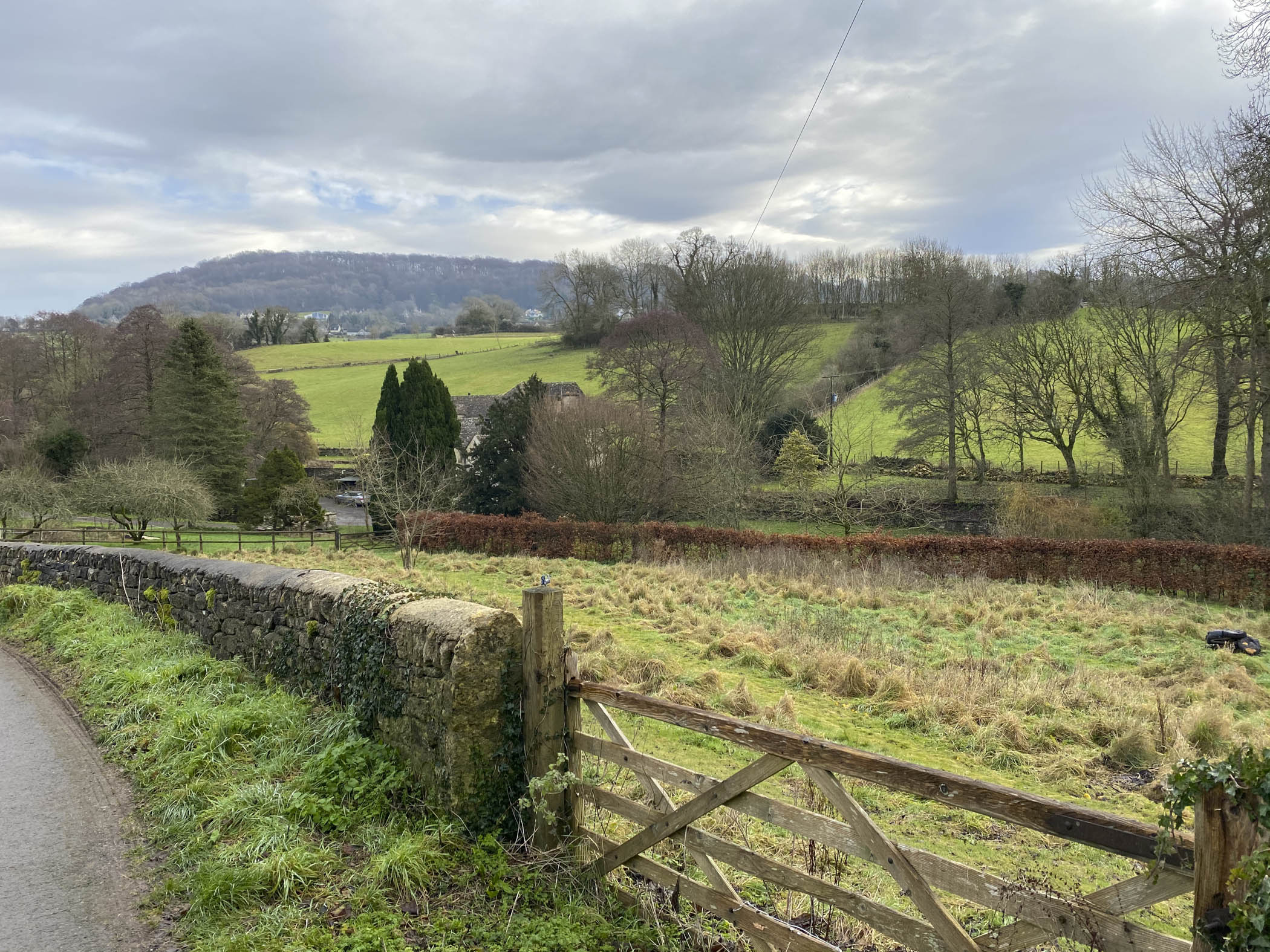 The view on the path down to the mills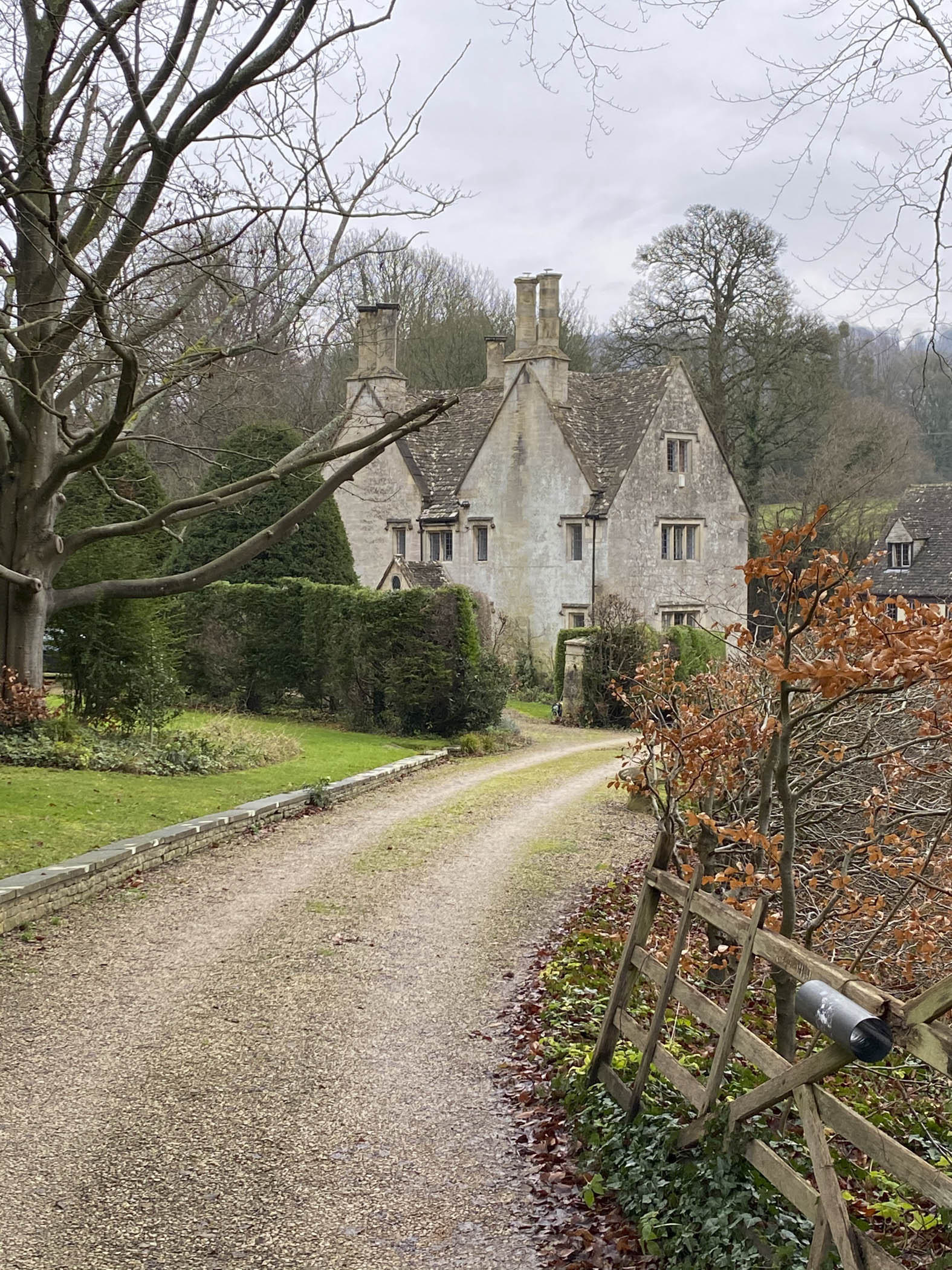 One of the 5 remaining mills. They washed, hung to dry and spun the wool on 3 different floors of the mills.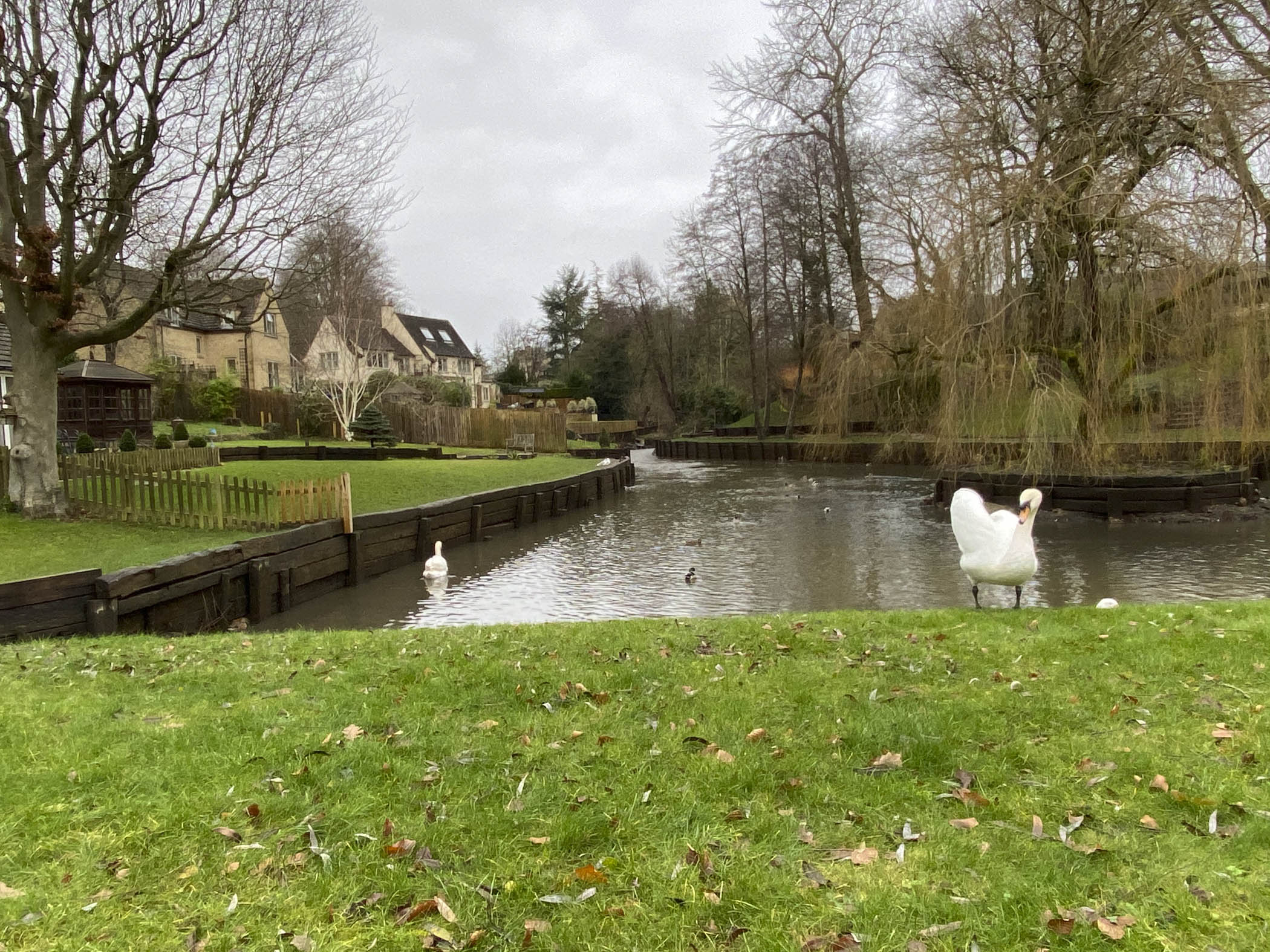 Swans, geese and ducks in the stream near another of the mills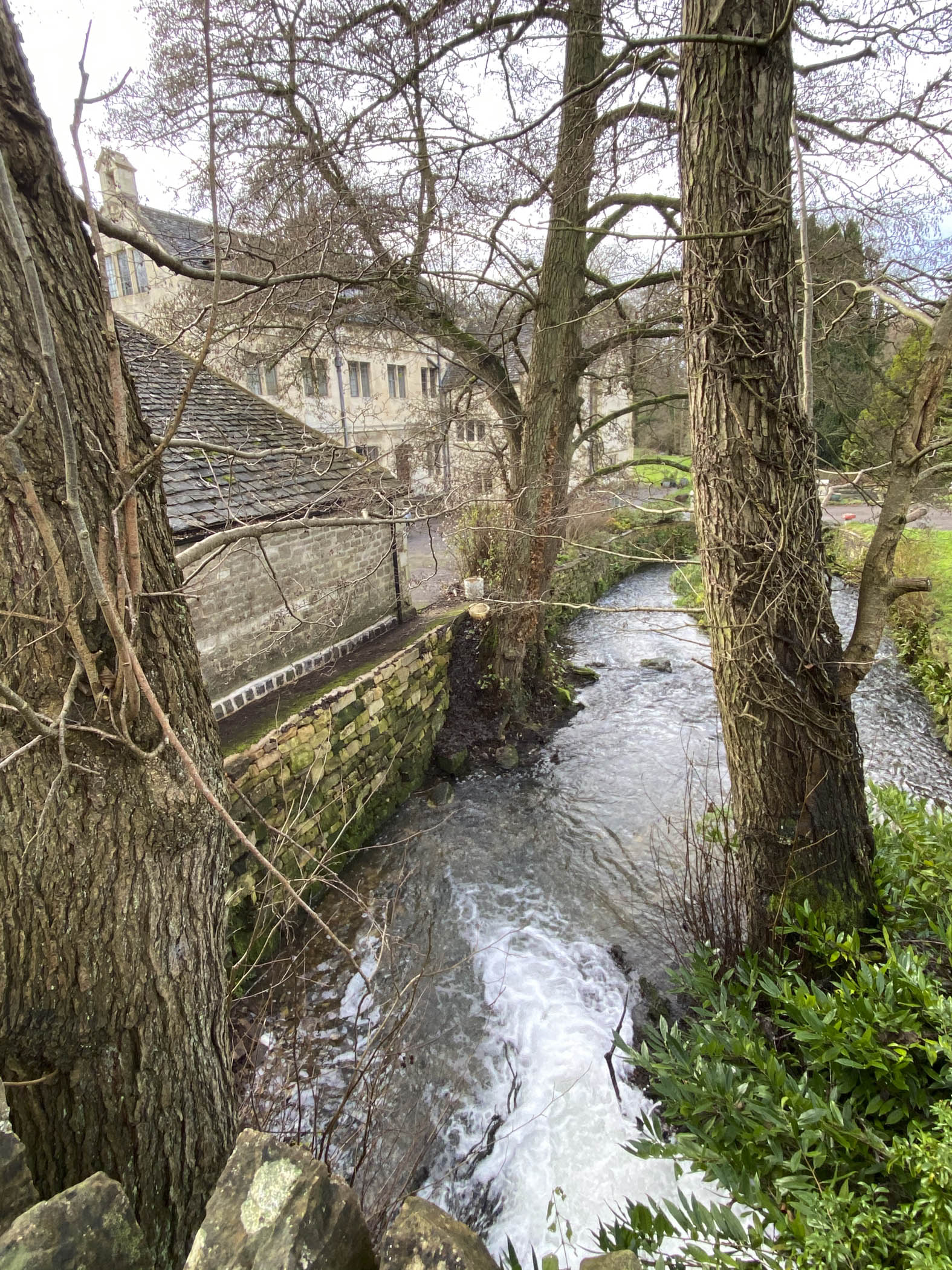 Painswick Stream runs by a mill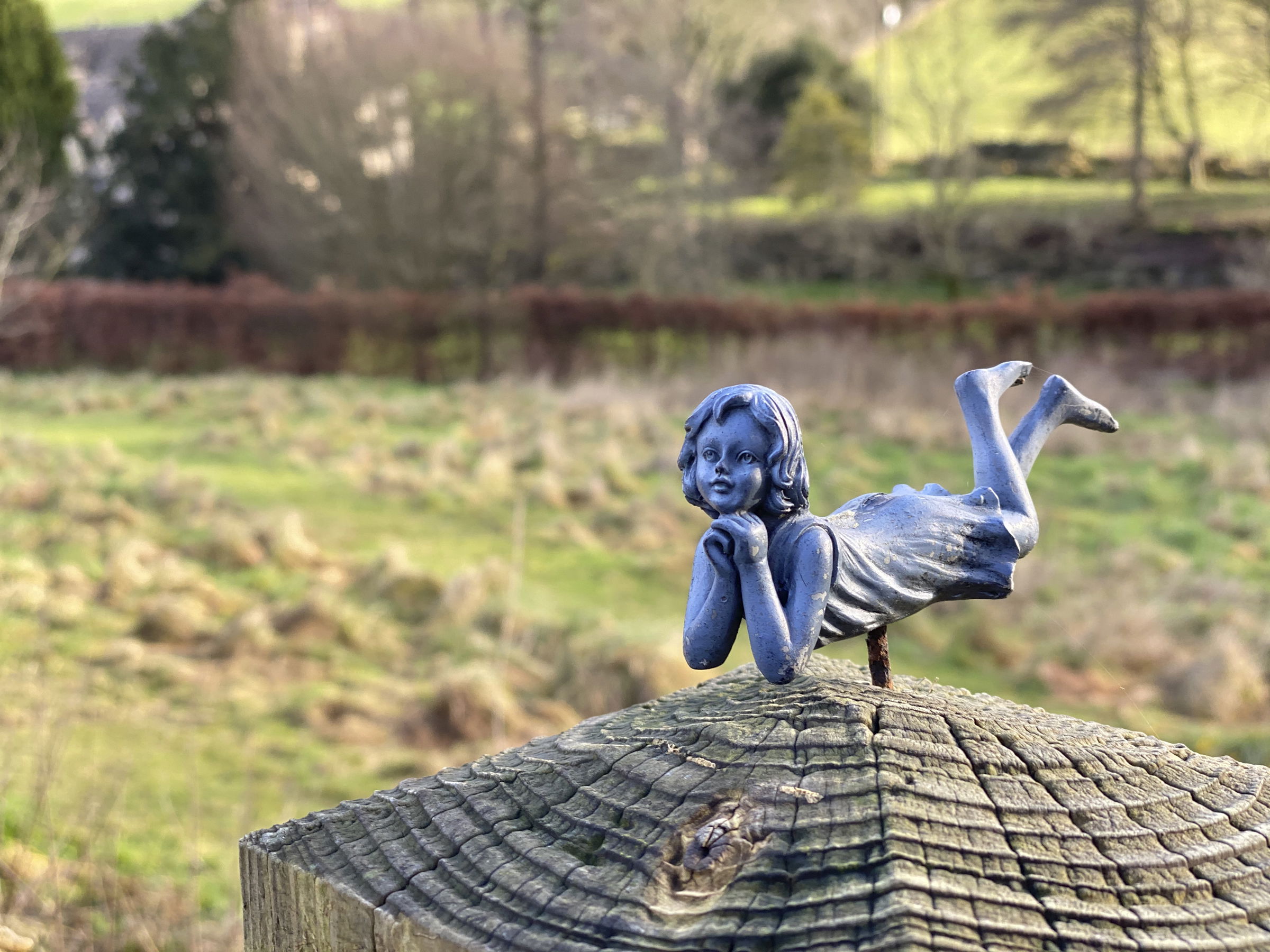 The Fairy on the Fence Post